TRUSTED BRAND SINCE 1916
Established in 1916, Isuzu is one of the oldest brands in the Japanese automotive industry. With more than 100 years of automotive manufacturing, every Isuzu vehicle we release runs on our tried and tested 'Truck DNA' – a combination of durability, reliability, and fuel efficiency developed over a century of production engineering.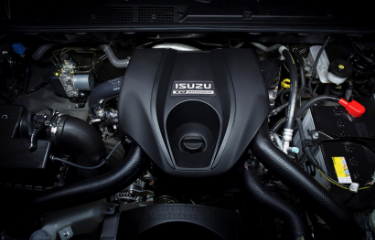 WORLD RENOWNED DIESEL ENGINE
One of the world's leading diesel engine and commercial vehicle manufacturer, our engines goes through years of rigid testing and development, to make sure that it provides outstanding performance with minimal stress and fuel consumption.

Running with our highly advanced Isuzu common-rail diesel technology that balances the engine power with superior fuel efficiency, Isuzu diesel engines are capable to operate over a long period of time, easy to maintain with less not operational cost overtime.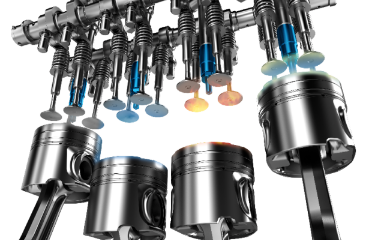 FUEL EFFICIENCY
Isuzu engines have long been reputed for its excellent fuel economy. Both our truck and light commercial vehicle engines showcases cutting edge technology in its fuel system, turbo charger, and vehicle aerodynamics which are key contributors to fuel efficiency.

The most important factor, however, is Isuzu's turbo diesel engine, which uses high pressure common rail fuel system as well as the advance Variable Geometry System (VGS) turbo charger for the D-MAX and mu-X models to be able to produce maximum power at less fuel consumption.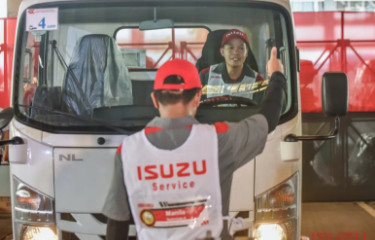 NATIONWIDE DEALER NETWORK
With more than 47 dealerships nationwide, Isuzu's dealer network is ready to serve its clients even to far flung areas with our "Mobile Medic" roadside assistance. Our service technicians are also among the best Isuzu Service Technicians worldwide, multi-awarded in the annual Isuzu Grand-Prix Service Technical competition conducted by Isuzu Motors Limited, Japan.