Isuzu mu-X Genuine Accessories
Isuzu mu-X Genuine Accessories
---
Provides passengers in the 3rd row seat a comfortable foot rest while travelling.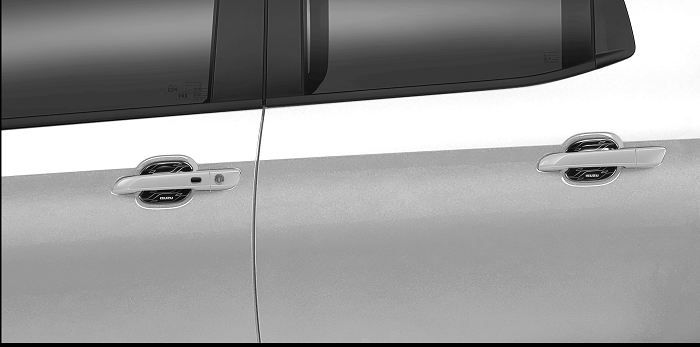 DOOR HANDLE PROTECTOR SET
Engineered to protect the paint from accidental scratches while opening and closing the door.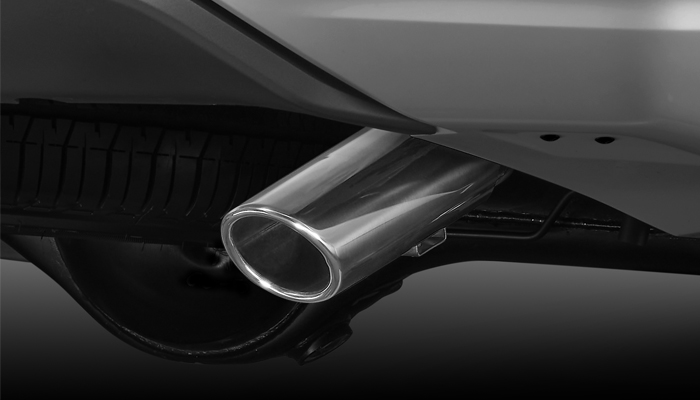 Designed to elevate the stylish look of the muffler, giving the mu-X a more sophisticated look.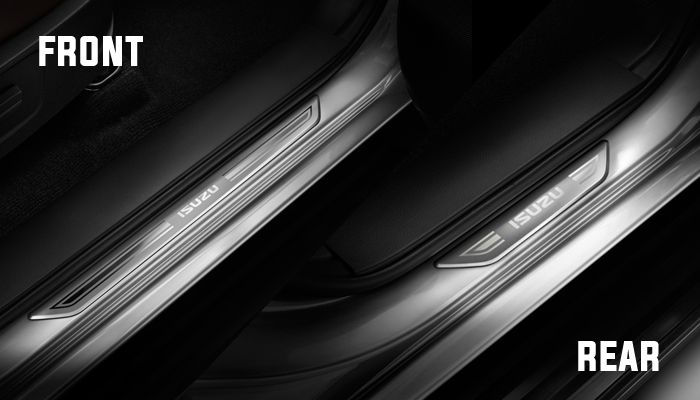 Designed to protect the doorstep from scratches and enhances the overall aesthetics of the vehicle.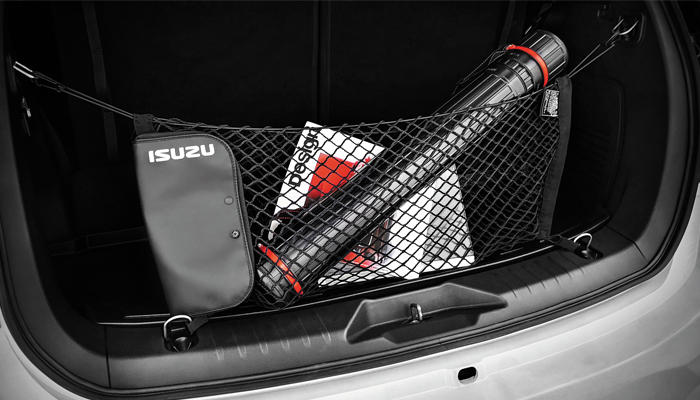 Gives you an extra storage of your irregularly-shaped items at the rear portion of the vehicle.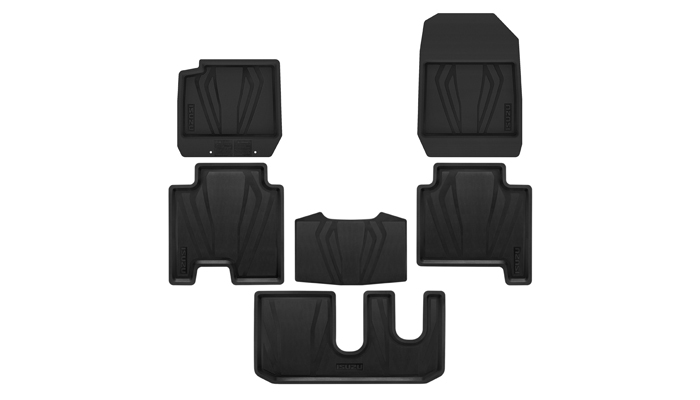 Protects the overall flooring of the mu-X against dirt, scratches and liquid spill.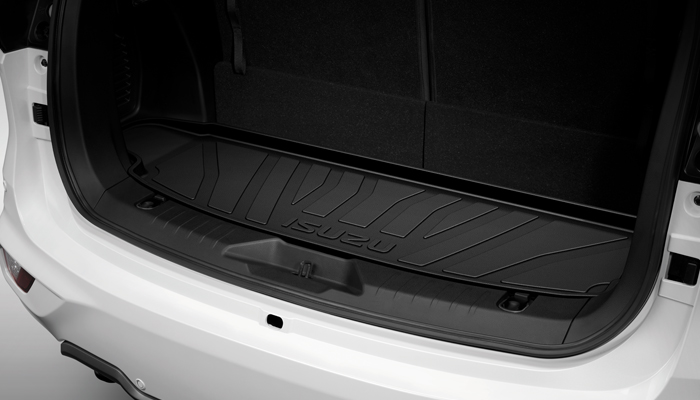 Designed to protect the rear cargo area against damage from dirt or liquid spill. It also lessens abrasion or shock especially when driving on harsh conditions.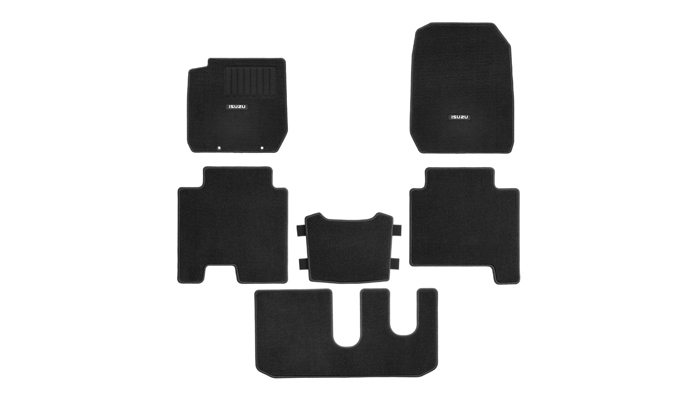 Elegantly designed to protect the flooring of your car from dirt. This carpet has thicker fabric that provides maximum durability.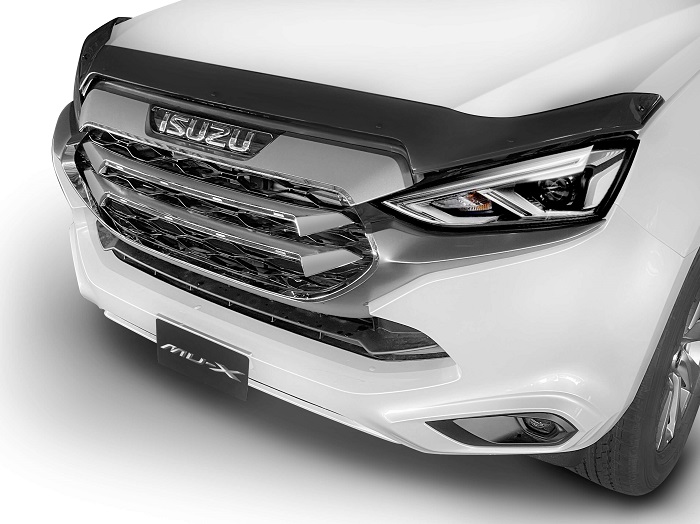 The front portion of the vehicle is the most sensitive as it is always exposed to external contaminants, especially while driving. Engine hood protector has the advantage of protecting the front area of the vehicle from stones, insects and small particle ingress. It also enhances the overall aesthetics of the mu-X.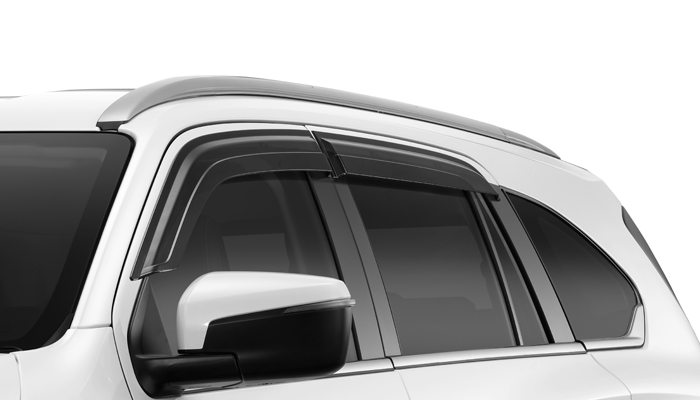 Allows the vehicle windows to be kept open in the event of light rain. It also functions as wind deflector and reduces wind noise inside the cabin.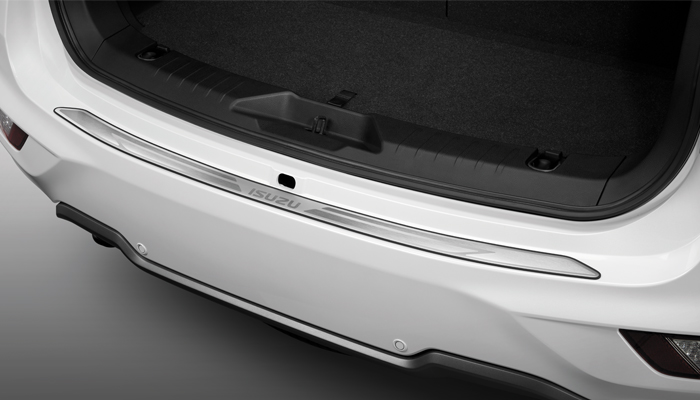 Gives your vehicle a stylish accent and avoids scratches while loading or unloading cargo at the trunk.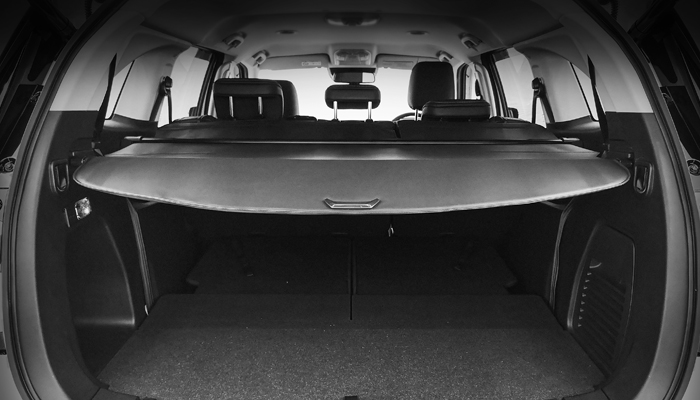 This ensures that all items stored at the rear portion of the vehicle are organized. It also maximizes the rear space that enables you to load more cargo especially when travelling with your family.
*Prices quoted are VAT INC and are subject to change without prior notice. Please contact dealership near you to know more and get the latest prices.