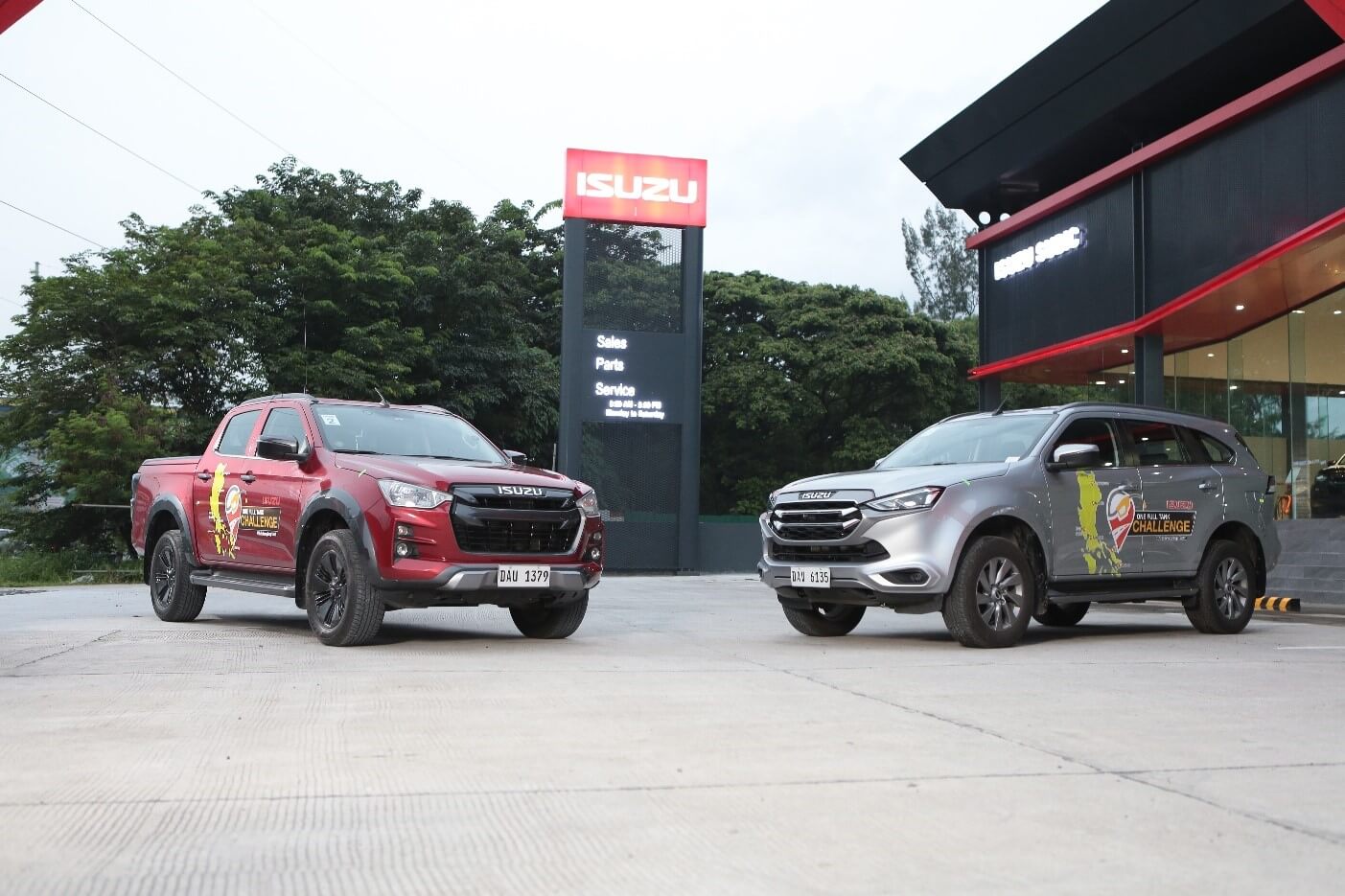 Why the Isuzu D-MAX and Isuzu mu-X are two of the best family vehicles this season
Oct 10, 2022 | NEWS
With the fast-approaching Christmas season, Filipino families take this opportunity to scout and look for an upgrade to their family vehicle. Usually at the top of their checklist - safety, modern design and now, fuel efficiency. Three of the best characteristics that Isuzu D-MAX and Isuzu mu-X currently offer. With its 5-star ASEAN NCAP rating and luxurious styling, these models would often be found on the shortlist of best family vehicles to buy.
And with the continued increase on fuel prices, Isuzu models may have outranked some of its rivals in terms of fuel efficiency. Known to provide the best solutions to its customers, Isuzu Philippines fielded two of its best-selling variants, the Isuzu D-MAX 3.0L 4x2 LS-A AT and the Isuzu mu-X 3.0L 4x2 LS-A AT on a 5-day journey to push the limits of its fuel efficiency in just one full tank.
Dubbed as the Isuzu Challenge, two teams drove from Isuzu Subic up north going to Isabela then Cagayan accompanied by official verifiers from the Automobile Association Philippines (AAP). Faced with torrential rain brought by Typhoon Florita, the drive was made even more challenging as the strong winds brought more drag to the vehicle. As always, both vehicles traversed without hesitations and went on smoothly through road blocks and debris.
Driving down south, the vehicles made their way through the twisty roads of Nueva Vizcaya before heading to Alabang, showing more confidence as it drove normally through major roads and highways. And with the remaining fuel, the vehicles made it through its final stretch down to Bicol logging an impressive 1,564kms for the Isuzu D-MAX or equivalent to 20.58km/l in just one full tank. Having a bigger fuel tank capacity of 80-liters, the Isuzu mu-X went even farther at 1,675kms or equivalent to 20.94km/l.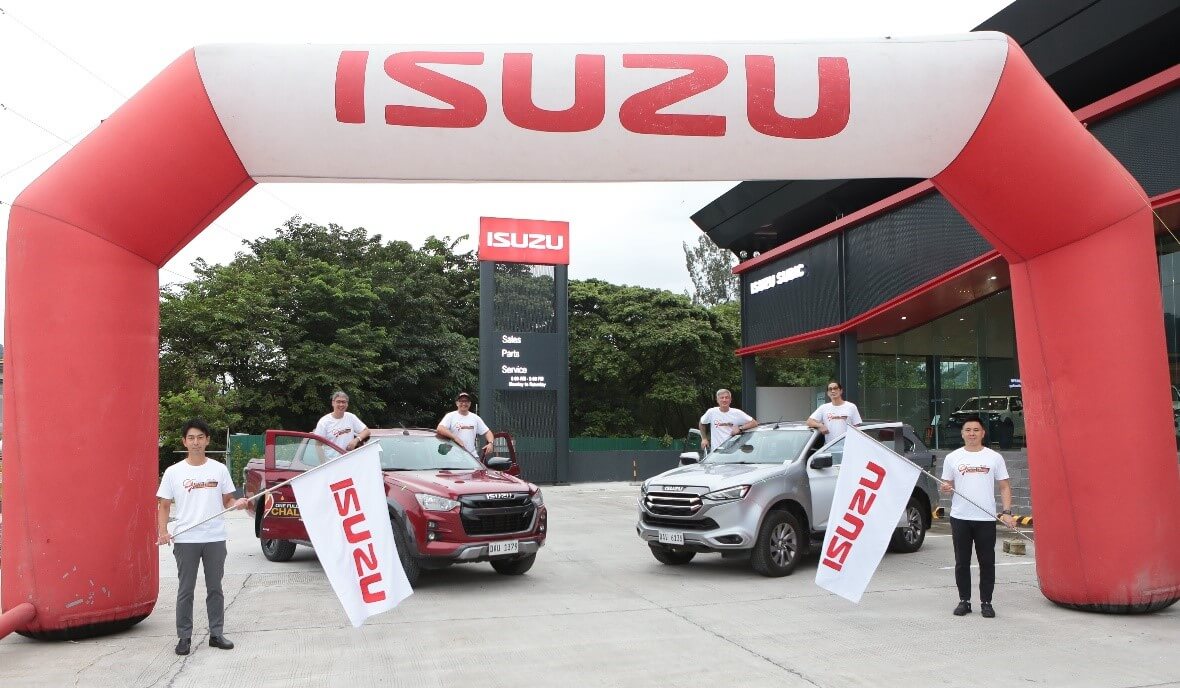 Impressive as it is, the result can be easily attainable with proper driving habits assisted by Isuzu's highly advanced 4JJ3-TCX engine that optimizes engine performance with fuel efficiency. Add to that, Isuzu's intelligent 6-speed automatic transmission with sequential shift providing the driver more control over its gear changes.
"More than highlighting Isuzu's superiority when it comes to diesel engine technology, we would like to provide solution to our customers especially in the face of increasing fuel prices. Excellent fuel economy is just one of the many Isuzu advantages they can enjoy while driving these models," said IPC Vice President for Sales, Yasuhiko Oyama.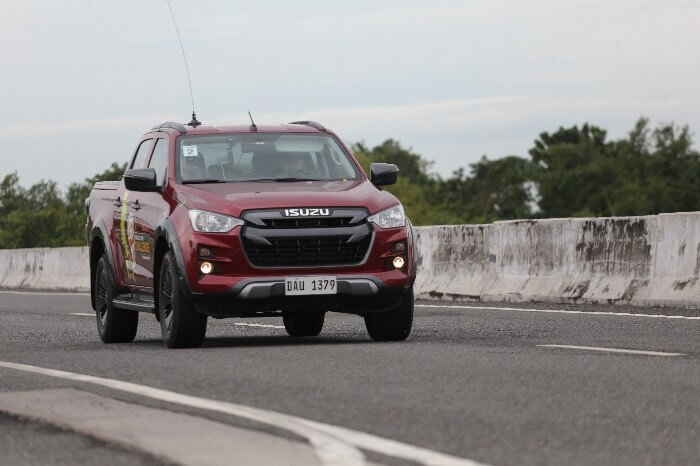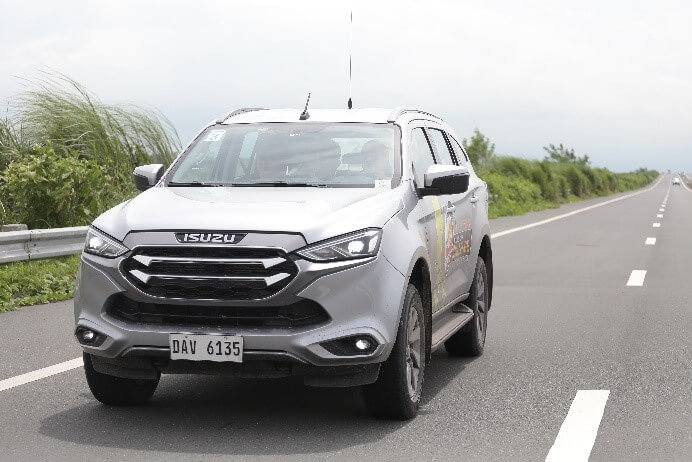 Looking at how much savings the Isuzu D-MAX and Isuzu mu-X can bring to customers nationwide, these models prove to be perfect for families who like to enjoy trips on weekends to unwind and relax in the province. And with their modern design and convenience features, they can be assured of a comfortable drive as both model offer functionalities fit for every member of the family.
To know more about Isuzu Philippines news and products, visit www.isuzuphil.com.