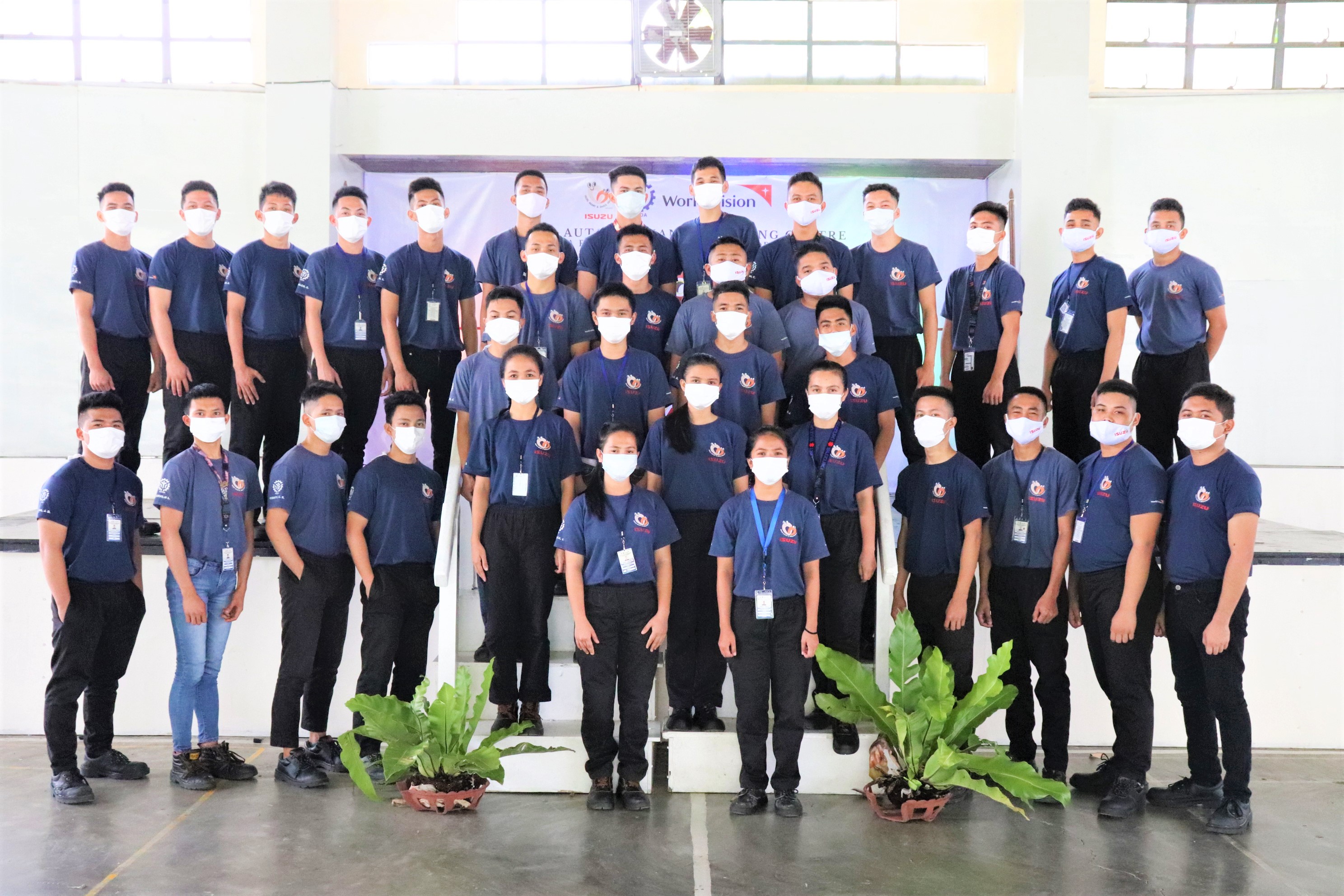 THE ISUZU GROUP SUPPORTS THE PHILIPPINE SOCIETY, THROUGH THE HEART AND SMILE PROJECT, AS ITS "RESPONSIBLE PARTNER" TO BUILDING A NEW NORMAL
Apr 23, 2021 | NEWS
Isuzu Philippines Corporation (IPC), with and through the Isuzu Heart and Smile Project welcomed18 new scholars and recognized 34 undergraduates as they moved up training levels last Wednesday, April 21.
The educational aid program, headquartered at the TESDA Auto Mechanic Training Center (AMTC) in Tacloban Leyte, was specially designed to provide transformative learning and opportunities for the disadvantaged. The vocational school that first started in 2008 together with Isuzu Motors Ltd. (IML), World Vision and TESDA has always been resilient rising above the catastrophes brought about by Typhoon Yolanda in 2014 and more so now overcoming the threats of COVID-19.
The ceremonies started with a warm greeting from the National Director of World Vision, Mr. Rommel V. Fuerte together with the Executive Officer for Executive Administration of IML, Mr. Hirokazu Okubo, who sent a message of hope to Batch 19, the newest bunch admitted and expected to graduate in 2023.
"The automotive industry in the Philippines is developing year by year and the number of people who want to engage in this industry is increasing as well. However, due to the pandemic, things have been difficult and job search has become even harder. Don't worry. Studying and graduating from this program will give you more chances of getting full-time jobs in the automotive industry and related companies here and abroad. With the possibilities this training program offers, I can say that you have made the best choice!" according to Mr. Okubo.
Aside from reminding them to make the most out of the lessons at the same time gain life-long friends and mentors, he challenged them stating "Admission to the program does not guarantee success. Obey the rules while leading a regular life and make sure to continue your efforts to acquire the basics for auto mechanic and graduate with a driver's license and NC4 qualification. Do these and I think you can secure a bright future in two years."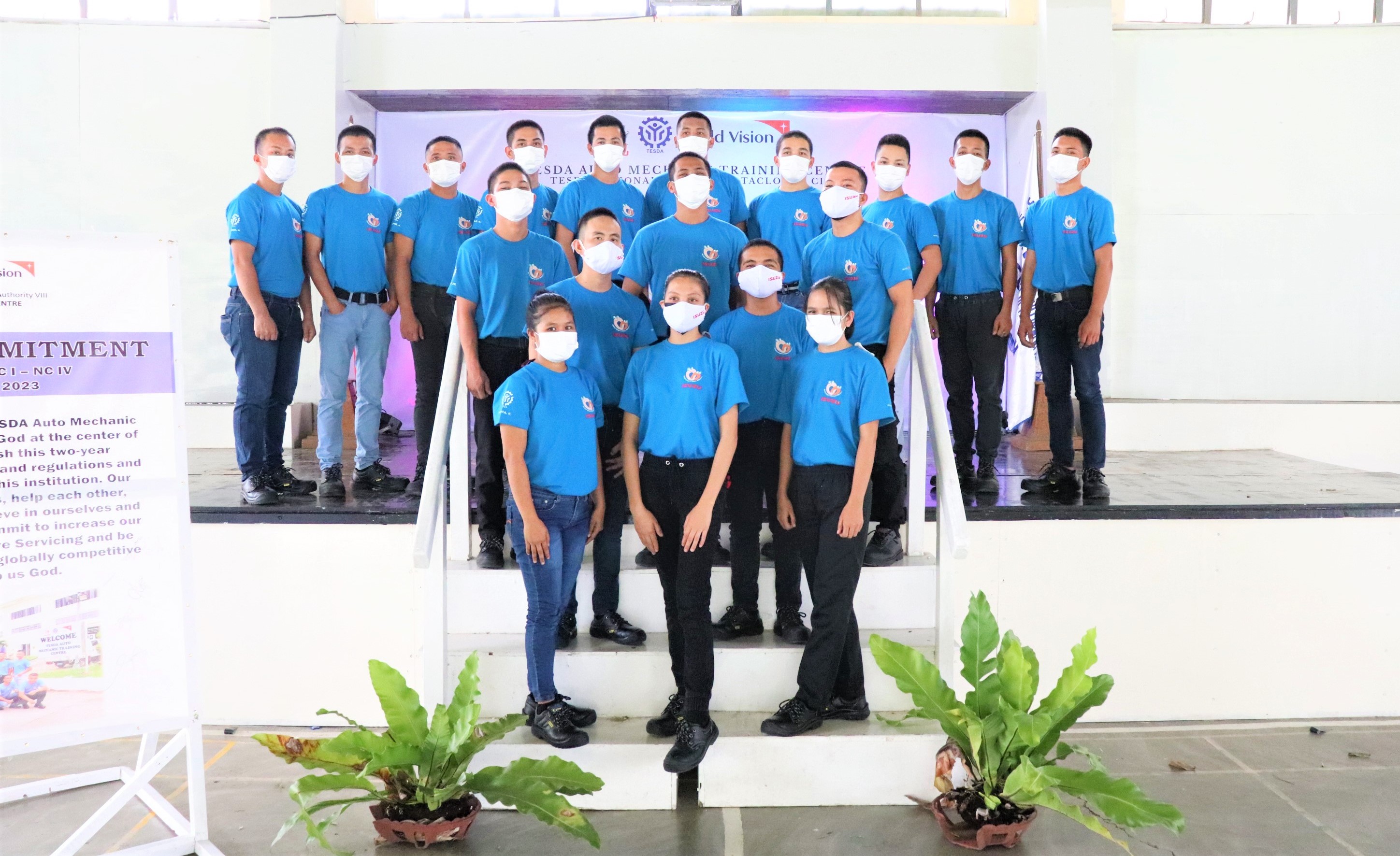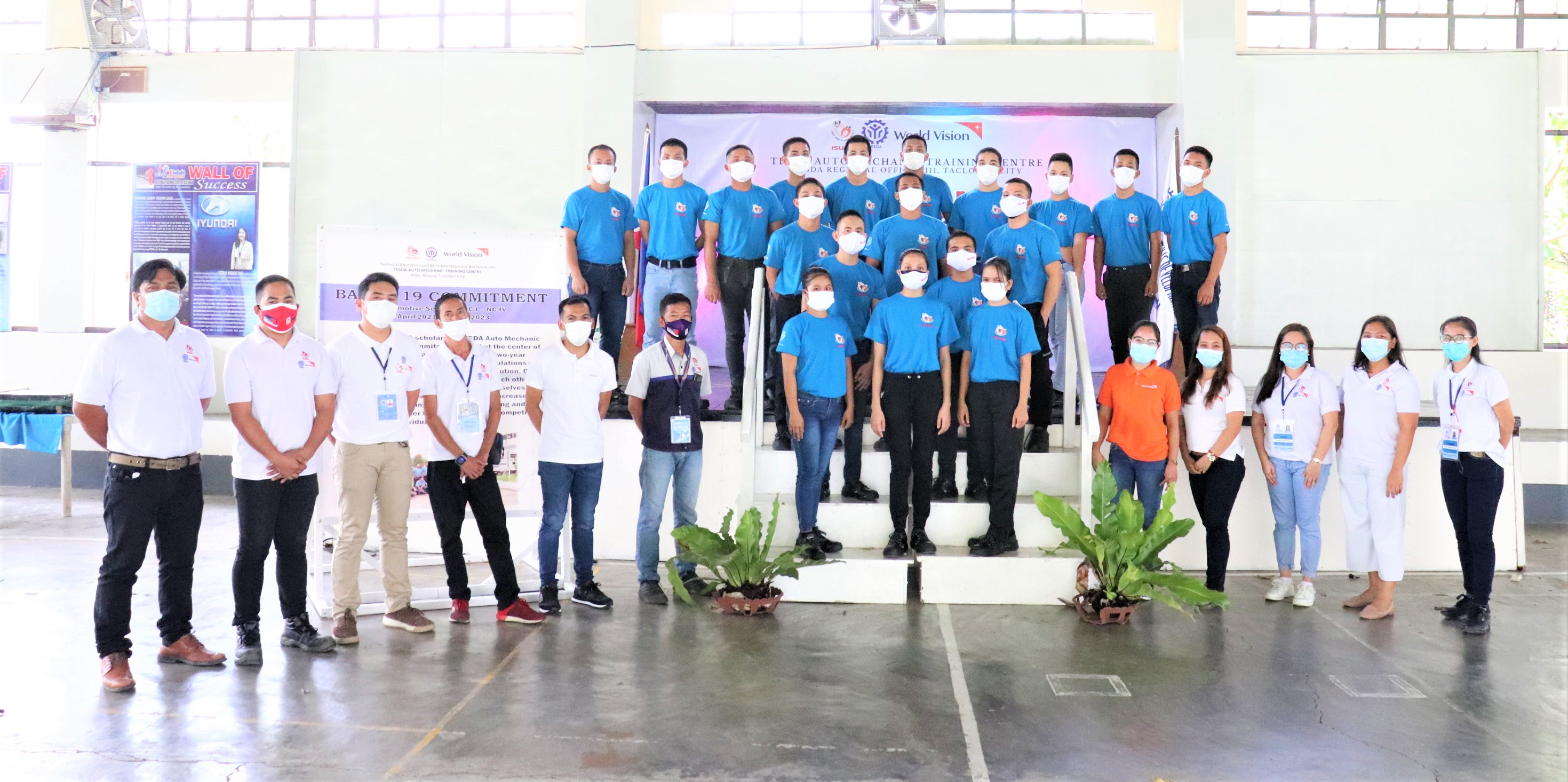 On the same day, members of Batch 18 who entered in August 2019 and will be formally certified in the third quarter of 2021 celebrated their advancement. Mr. Okubo congratulated them as well, "My dear Batch 18 scholars, it's been a long time since I last saw you. Unfortunately, I cannot be there this time due to travel restrictions. Time flies so fast. The Batch 18 scholars, who I thought had just entered the Program, are finally moving up to NC IV level!".
This particular group of students holds a special place in Mr. Okubo's heart as they were featured in a documentary program called "Power of Wind" right upon entering the program. It was an in-flight series in collaboration with ANA, Japan's largest class-leading airline, which was shown to travelers from all over the world.
He spoke to them further by saying "Please take care of your physical and mental health, and do not forget to work hard toward your future dreams. IML trainers in Japan also hope to provide "juku" to you soon". Measures are in place and being strictly followed to ensure a good and safe environment for trainees to be able to concentrate on their studies and have peace of mind.
The Isuzu Group continues to be one with Filipinos as their "responsible partner". Isuzu believes that giving back and helping the community and its people cope will help fuel recovery and eventually impact productivity not just in the automotive industry but society as a whole in the new normal.