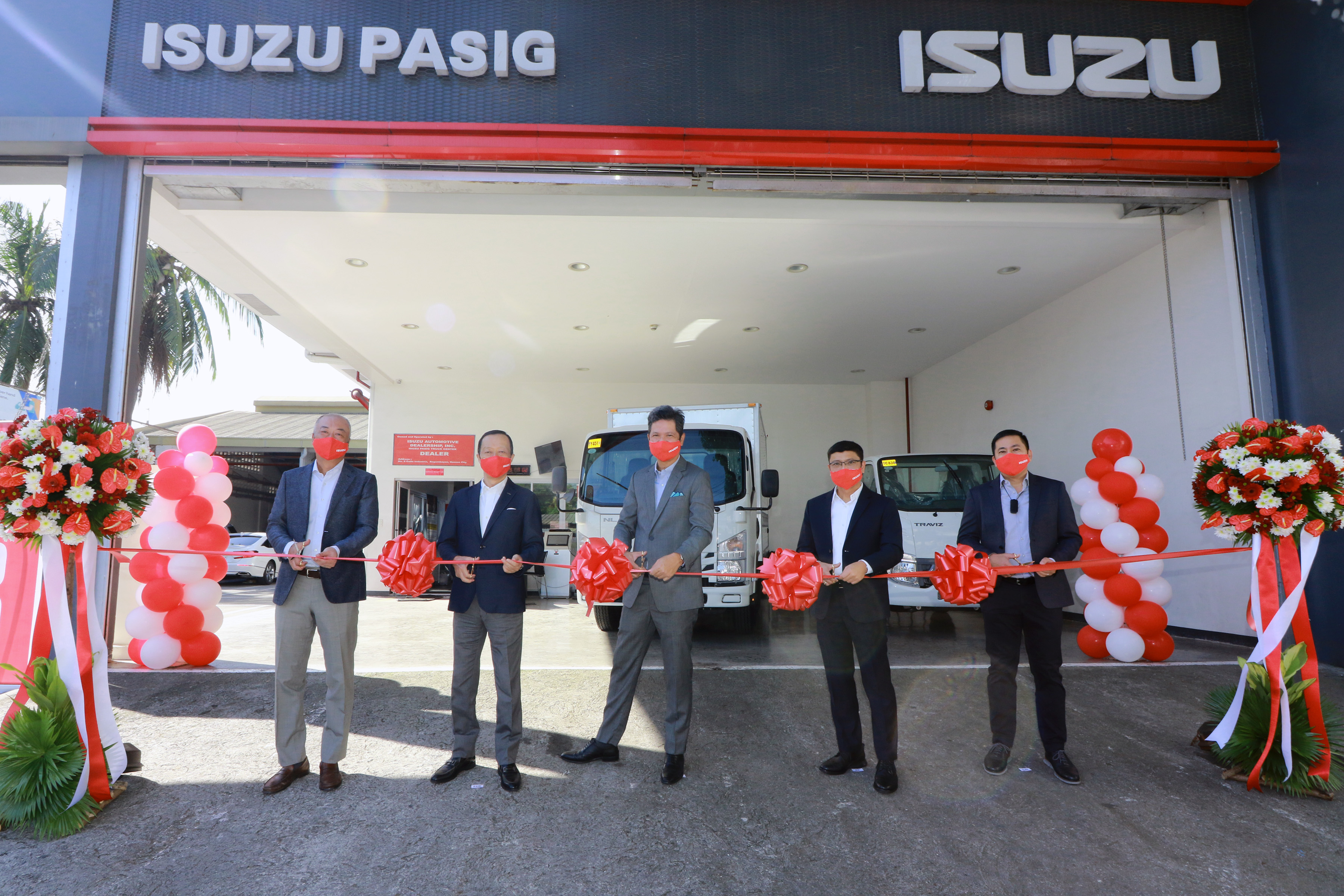 Isuzu PH, IADI opens bigger Isuzu Pasig dealership and Truck Center
Feb 18, 2021 | NEWS
February 17, was a red-letter day for Isuzu Philippines Corporation and Isuzu Automotive Dealership Inc (IADI), as the bigger and more enhanced Isuzu Pasig dealership and its Isuzu Pasig Truck Center (IPTC) was inaugurated.
In a simple ribbon-cutting ceremony held early that day, top executives of IPC, IADI, and AC Motors were in attendance as Isuzu Pasig and IPTC were formally declared open for business. IPC executives were led by its President Hajime Koso, Executive Vice President Shojiro Sakoda, and Sales Division Head Joseph Bautista. AC Motors was represented by its President Antonio Zara. IADI officials were headed by its Chief Operating Officer Alex Paguio, while Isuzu Pasig was represented by Operations Manager Eric Wambangco.
In his brief remarks, IPC President Hajime Koso expressed delight that Isuzu Pasig has kept in pace with the rapid development of one of Metro Manila's growth areas.
"With our continuing goal to strengthen and widen the services of Isuzu to our valued customers, IPC is aggressively expanding our dealership network, and I am proud to say that IADI was among those who took the initiative to construct a bigger and more modern facility that is complemented by a truck center."
Koso added that Isuzu Pasig was the ideal dealership to showcase IPC's vision of rapid growth and enhanced customer services. "Over the years, Isuzu Pasig was the dealer with the highest network share for five consecutive years, starting in 2016. It also brought home the 2019 Dealer of the Year Award (DOYA) and Excellence in DOYA Sales Operations for two successive years, in 2018 and 2019. We are confident that 2021 and the years to come will have even better results, especially now that it has strategically relocated, with much-improved facilities that are fully compliant with Isuzu Outlet Standards (IOS) and capable of servicing all of our product lines, from the mu-X to our heavy-duty trucks."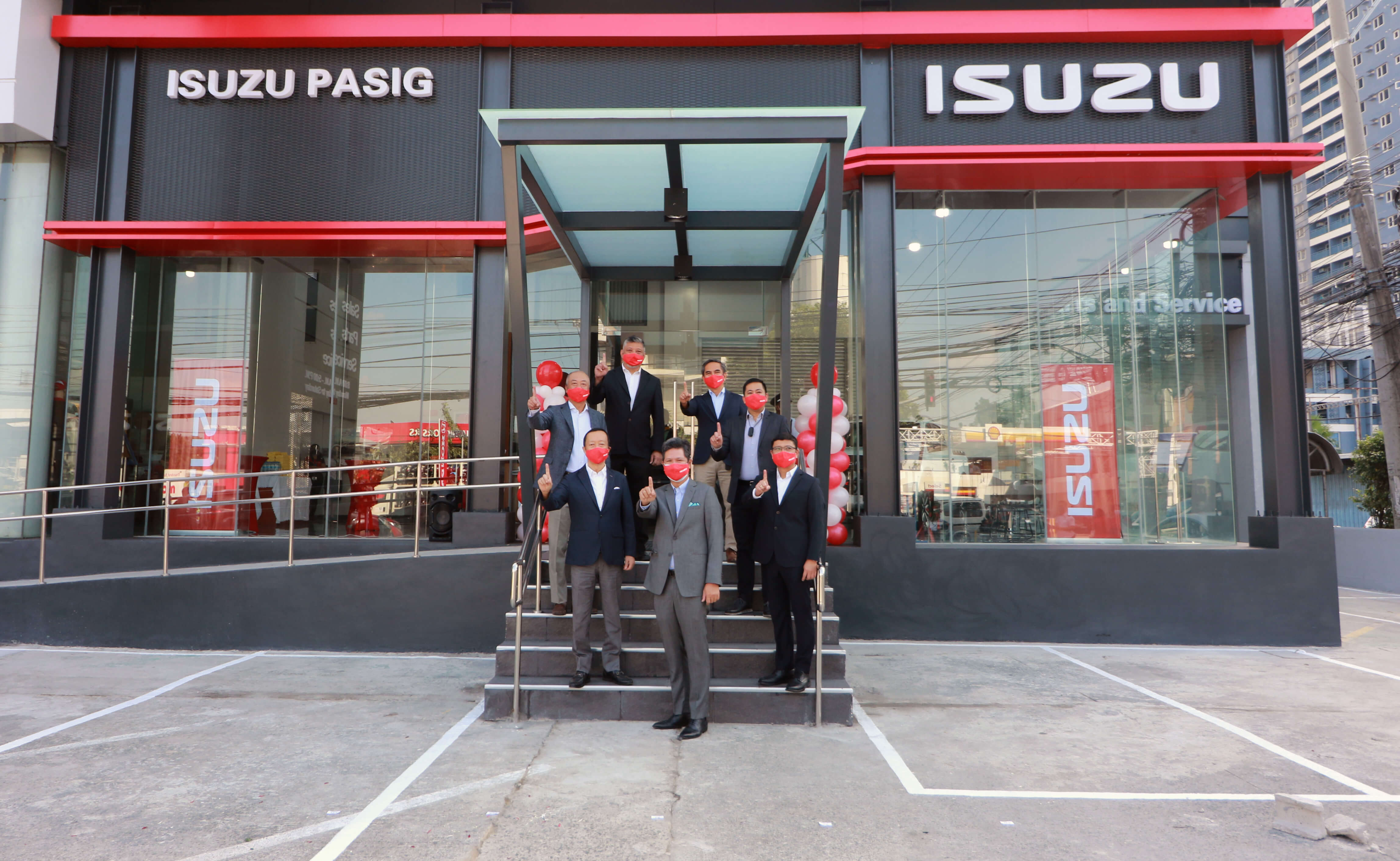 The Isuzu Pasig dealership and its IPTC is located along E. Rodriguez Jr Avenue (formerly C5) at the corner of Calle Industria in Barangay Bagumbayan in Quezon City. The location is strategic, as it is accessible from the highly urbanized cities of Pasig, even Taguig and Mandaluyong.
With a total combined floor area of approximately 5,000 sqm, Isuzu Pasig and IPTC highlights a 5-vehicle display capacity—2 LCVs and 1 CV for Isuzu Pasig and 2 CVs for IPTC. For general repairs, the Isuzu Pasig dealership has 3 Periodic Maintenance Service bays with lifters to accommodate light commercial vehicles (LCVs) and light duty trucks, while IPTC has 8 bays with lifters (for LCVs), 2 bays for trucks, and a wheel alignment bay for LCVs for general repairs, apart from 11 tinsmith/prep bays and 2 paint booths for body repairs.
For more information about the IPC dealership network and its roster of products and services, log on to www.isuzuphil.com, or visit any Isuzu dealership near you.