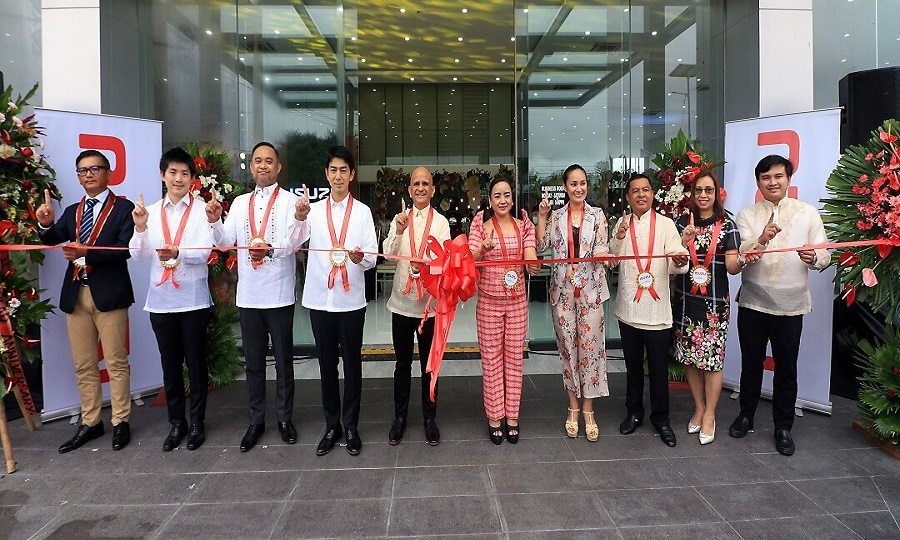 Isuzu Pagbilao relaunches dealership, conforms to IOS
Nov 02, 2022 | NEWS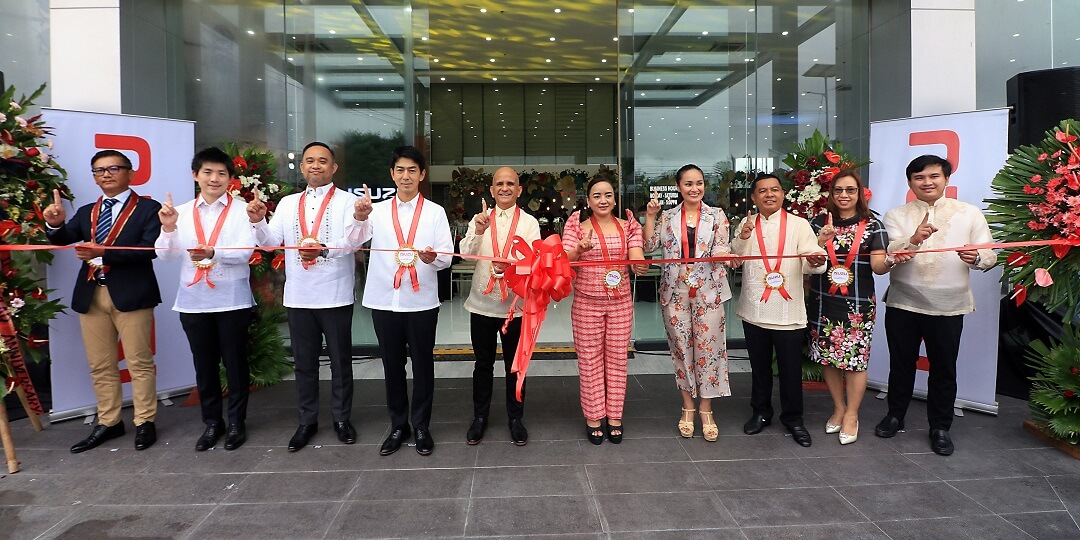 Isuzu Philippines Corporation (IPC) and MBT Autoworx Corporation commemorated relaunching of Isuzu Pagbilao in time for the dealership's 4th anniversary celebration last October 28. Isuzu Pagbilao now conforms to the Isuzu Outlet Standard (IOS) which aims to provide a more conducive atmosphere for smoother business flow and better customer journey.
The occasion was graced by Municipal Mayor of Pagbilao Hon. Angelica Portes-Tatlonghari, and Vice Mayor Shierre Ann Portes-Palicpic, who also led the ribbon cutting ceremony together with IPC President Noboru Murakami, IPC Assistant Division Head for Sales Robert Carlos, IPC Assistant Division Head for Sales Yoshiki Sato, Isuzu Pagbilao President Marcel Tolentino, Isuzu Pagbilao Sales Director MJ Tolentino, Isuzu Global Service Corporation (IGSC) President Fumihiro Ishii and MBT Autoworx Business Partner - Engr. Roberto De Vero.
Isuzu Pagbilao proudly showed off the accomplished Phase 1 renovation of their facility which comprised revamping of the showroom and service fascia, tower signage and sales reception area in accordance to IOS. The Phase 2 of the IOS renovation which focuses on the complexity of the interior of the dealership is expected to be done by second quarter of 2023.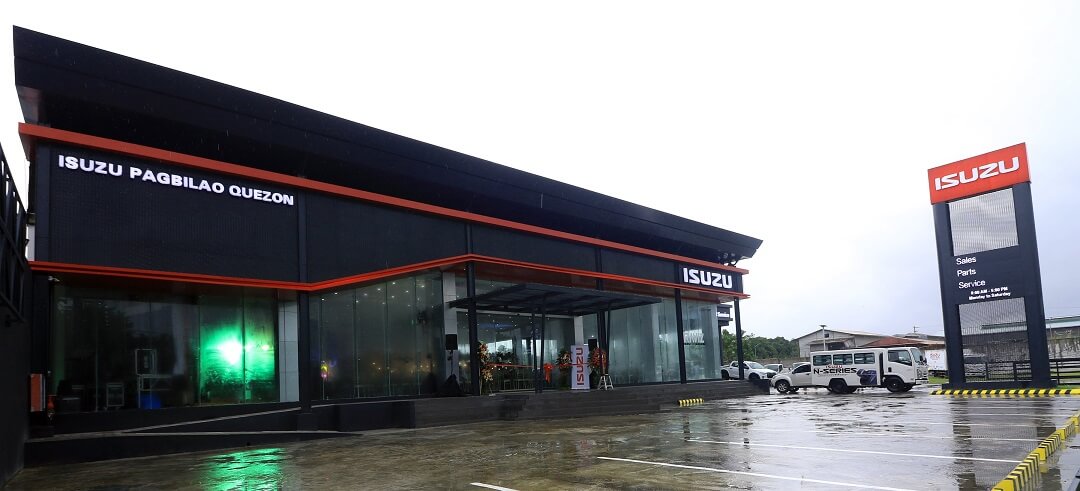 Both Mr. Marcel Tolentino and Mayor Tatlonghari declared in their speeches that Isuzu Pagbilao was the first full automotive dealership established in Quezon Province. With around 11,000 sqm lot area, Isuzu Pagbilao boasts a generous front parking area, large showroom area that can house both trucks and light-commercial vehicle display units, and an equally spacious service center that can cater all service requirements of customers.
As stated by Mr. Marcel Tolentino, "Providing the best customer satisfaction has always been one of our main goals, and I believe that the new design philosophy of IPC will create an overall impact on our dealer performance, especially customer handling."
Mr. Murakami also added, "With their year-on-year sales growth, it is just fitting that we bring this good performance to the next level by introducing that new innovative and conducive IOS environment." With their new and upgraded IOS dealership, Isuzu Pagbilao is also aiming to further expand its market share and establish an improved customer experience to the people of Quezon Province.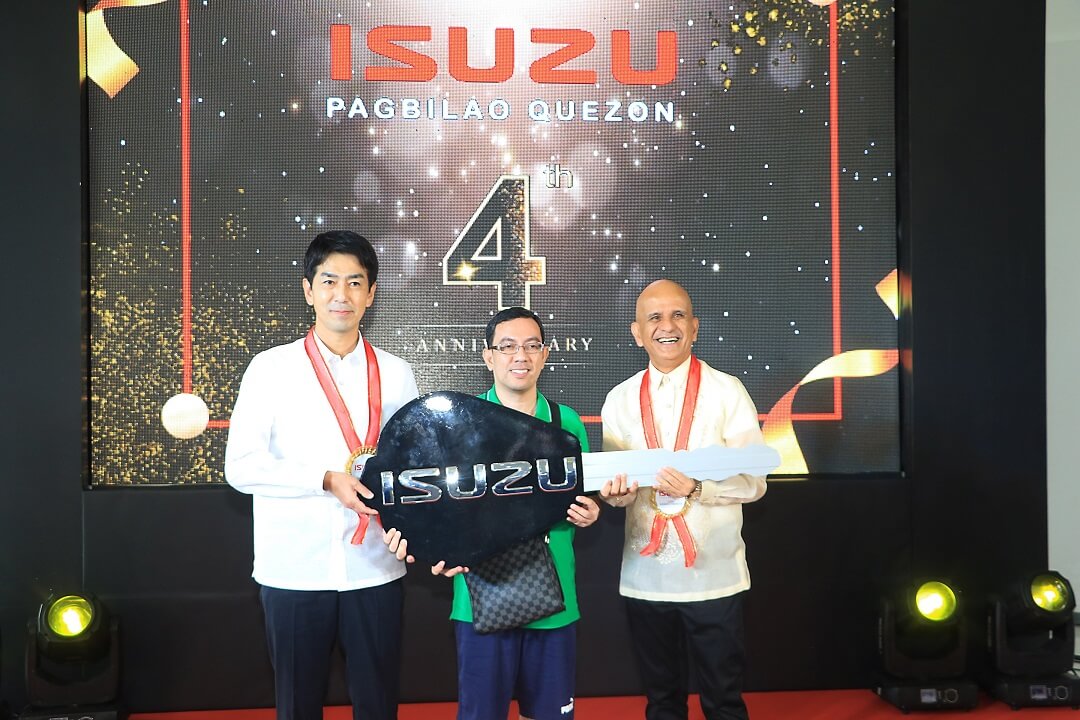 To show appreciation to their customers, Isuzu Pagbilao gave them limelight during the occasion by conducting a turnover ceremony of ten (10) units Isuzu NLR85 Refrigerated Van to Padilla Reefervan Corporation and one (1) unit of Isuzu mu-X LS AT to Mr. Paulo Bancolta.
Lastly, to cap off their anniversary and relaunching celebration, Mr. Marcel Tolentino and Mr. Murakami led the ceremonial lighting of Isuzu Pagbilao Christmas tree, signifying the start of a new chapter for Isuzu Pagbilao in time for the holiday season.
Isuzu Pagbilao is ready to serve customers in Quezon Province from Monday to Saturday, 8:00 AM to 5:00 PM. For inquiries on Isuzu trucks, pick-up and SUV, you may visit Isuzu Pagbilao at Brgy. Bukal along Pagbilao Quezon's main highway.
To know more about Isuzu dealerships, visit Isuzu Philippine's official website at www.isuzuphil.com and follow their Facebook page at www.facebook.com/IsuzuPhilippines to get regular updates on the Isuzu brand.