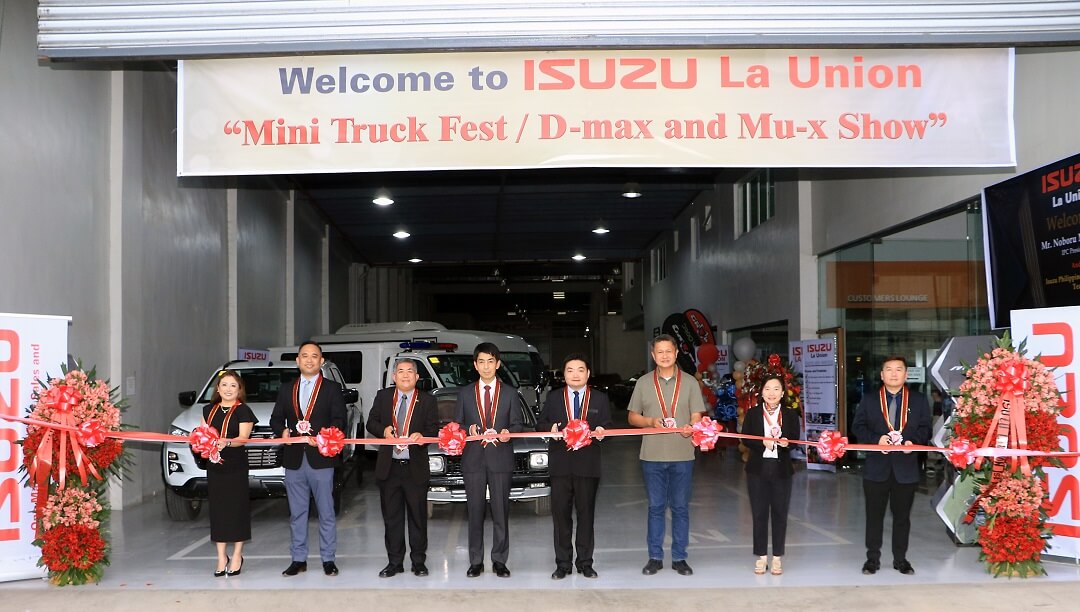 Isuzu La Union celebrates first-year anniversary with mini-truck fest and LCV show
Oct 26, 2022 | NEWS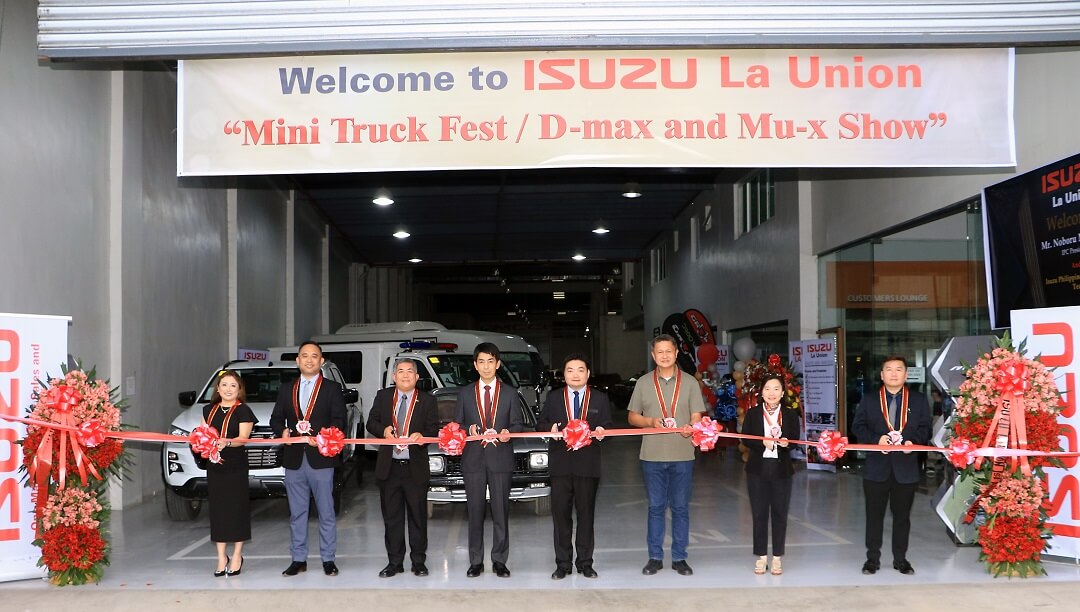 One of the newest dealerships of Isuzu Philippines Corporation (IPC), Isuzu La Union, celebrated its first-year anniversary with a Mini-Truck Fest and LCV Show last October 21 – 22, 2022. Despite being constructed and inaugurated at the height of pandemic, One Maharlika Motor Sales and Service Corporation remained aggressive in establishing the market share of Isuzu La Union in the Northern Luzon region.
The anniversary celebration was attended by guests from local government, IPC, motoring media, suppliers, and customers. During the program, a turnover ceremony was conducted for the four (4) units NMR85H drop-side and one (1) unit FVM34W aluminum wing van to AQN First Bev, a multi-industry company distributing different products ranging from LPG to food & beverages in San Fernando, La Union. The units they purchased will be part of their delivery fleet.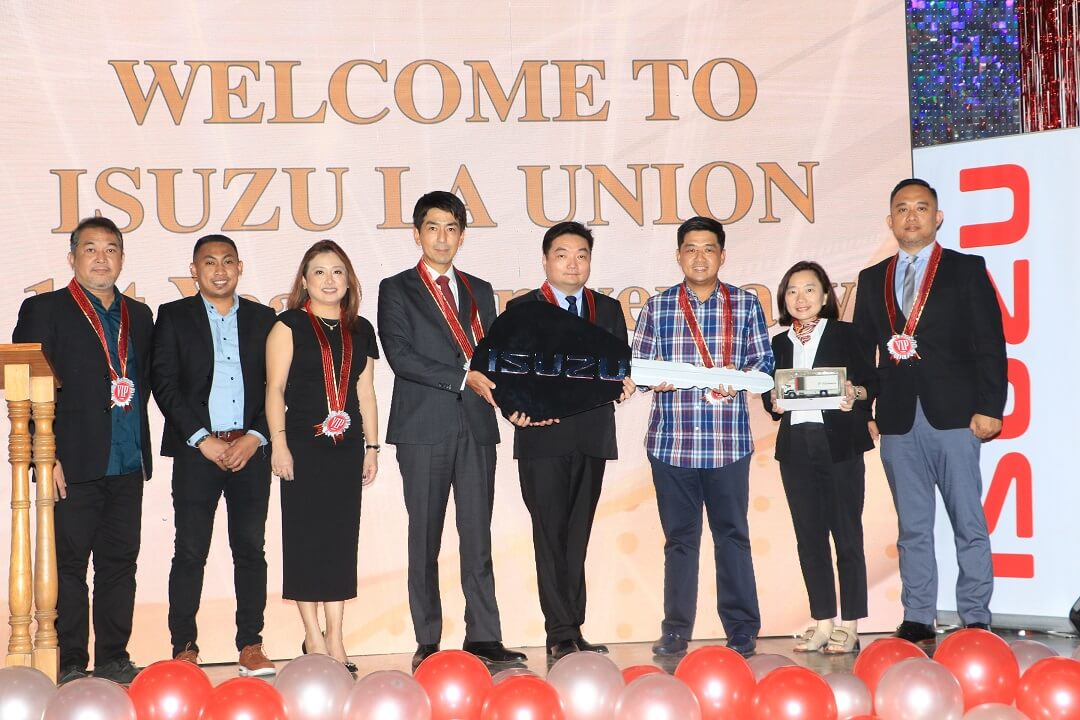 To show their gratitude towards customers for playing an important role in their business growth over the year, Isuzu La Union also presented plaque of appreciation to their valued fleet customers who regularly purchase units and avail services at their dealership.
"As a new player in our network, we appreciate your dedication to uphold the Isuzu brand and our commitment to provide the best mobility and business solutions to Filipinos.", IPC President Noboru Murakami stated after commending Isuzu La Union's strong relationship with fleet customers in the area.
As part of Isuzu La Union's anniversary celebration, they also formally opened the Mini–Truck Fest and LCV Show to the public through a ribbon cutting ceremony led by IPC President Noboru Murakami, Isuzu La Union President Benigno Garcia, and Bauang La Union Municipal Mayor Eulogio Clarence Martin De Guzman III.
Mr. Benigno Garcia announced their Isuzu truck displays for their mini-Truck Fest, "We are featuring our Isuzu trucks with different body applications such as refrigerated van, passenger van, dump trucks, and many more to serve the various needs and requirements of our dear customers here in La Union."
Isuzu La Union showcased an array of Isuzu trucks with different body applications in their dealership, as well as Isuzu mu-X and Isuzu D-MAX. Through their Mini-Truck Fest and LCV Show, they also introduced their First Year Anniversary Parts and Service promo wherein customers can get freebies and exclusive discounts on parts and labor upon booking services through their Facebook page at https://www.facebook.com/IsuzuLaUnionOfficial/. Although their truck and light-commercial vehicle displays lasted for only a day, their Parts and Service promo will continue to run until December 21, 2022. For more details on their First Year Anniversary Parts and Service Promo, please visit their official Facebook Page, or visit Isuzu La Union dealership.
To know more about Isuzu dealerships, visit Isuzu Philippine's official website at www.isuzuphil.com and follow their Facebook page at www.facebook.com/IsuzuPhilippines to get regular updates on the Isuzu brand.