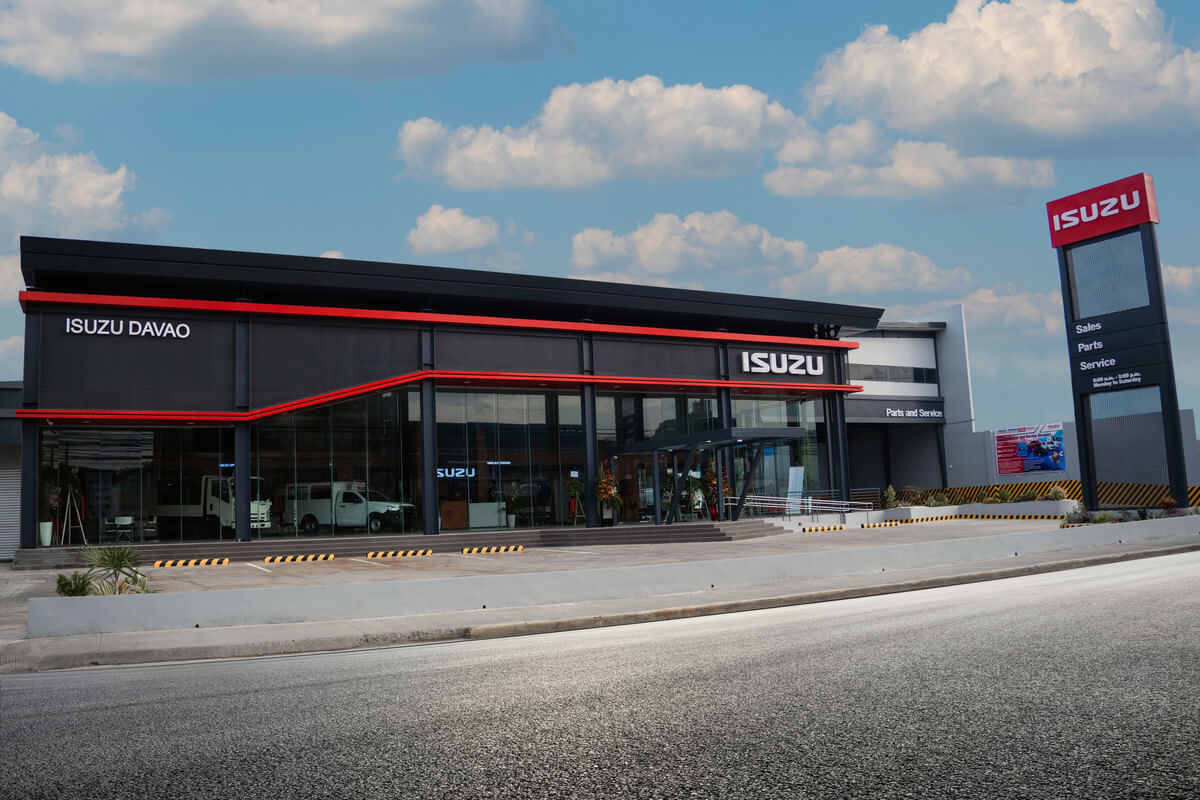 Isuzu Davao opens new, bigger and better IOS dealership
Oct 21, 2022 | NEWS
October 17, 2022 – Isuzu Philippines Corporation (IPC) officially opened the bigger and better Isuzu Davao as they continue to strengthen the brand's image through the Isuzu Outlet Standardization program. Isuzu Davao is under the management of Southern Motors of Davao, Inc. (SMDI) who has been in the industry catering customers in the city for more than seventy (70) years. With the updated facilities of Isuzu Davao, they are echoing their commitment to provide the best customer satisfaction to the people of Davao.
The grand opening of the new and improved Isuzu Davao was well attended by VIP guests from the local government, IPC, SMDI and fleet accounts. Former Philippine President Rodrigo Roa Duterte, Senator Bong Go, Hon. Vice Mayor J. Melchor Quitain Jr. of Davao City, IPC President - Noboru Murakami and Isuzu Davao President – Jockson Liu initiated the ribbon cutting to mark the official opening of the bigger and improved Isuzu Davao.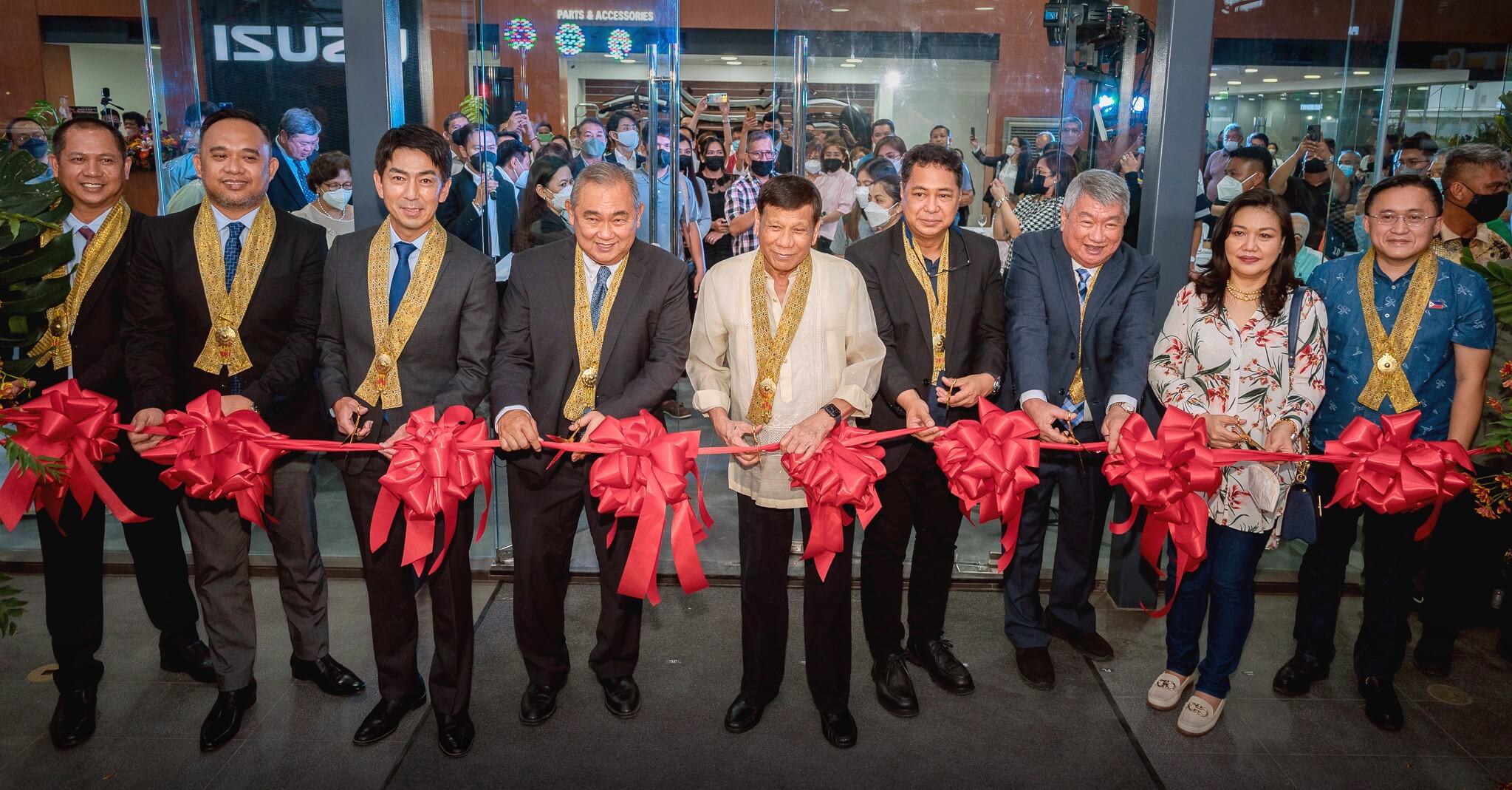 Standing on the same 10,000sqm lot area located at 122 MacArthur Highway, Matina, Davao City, Isuzu Davao traded their old red fascia with the new Anthracite Gray metal mesh façade design, officially adopting the corporate design philosophy, Isuzu Outlet Standard (IOS). This new dealership design is in line with Isuzu's reputation for providing durable and reliable products. Inside, the sleek and minimalist interior design of the dealership gives off a cleaner and more spacious area for an enhanced customer journey and smoother business flow. Each element of the IOS design is carefully laid based on customer's standpoint and dealer's productivity.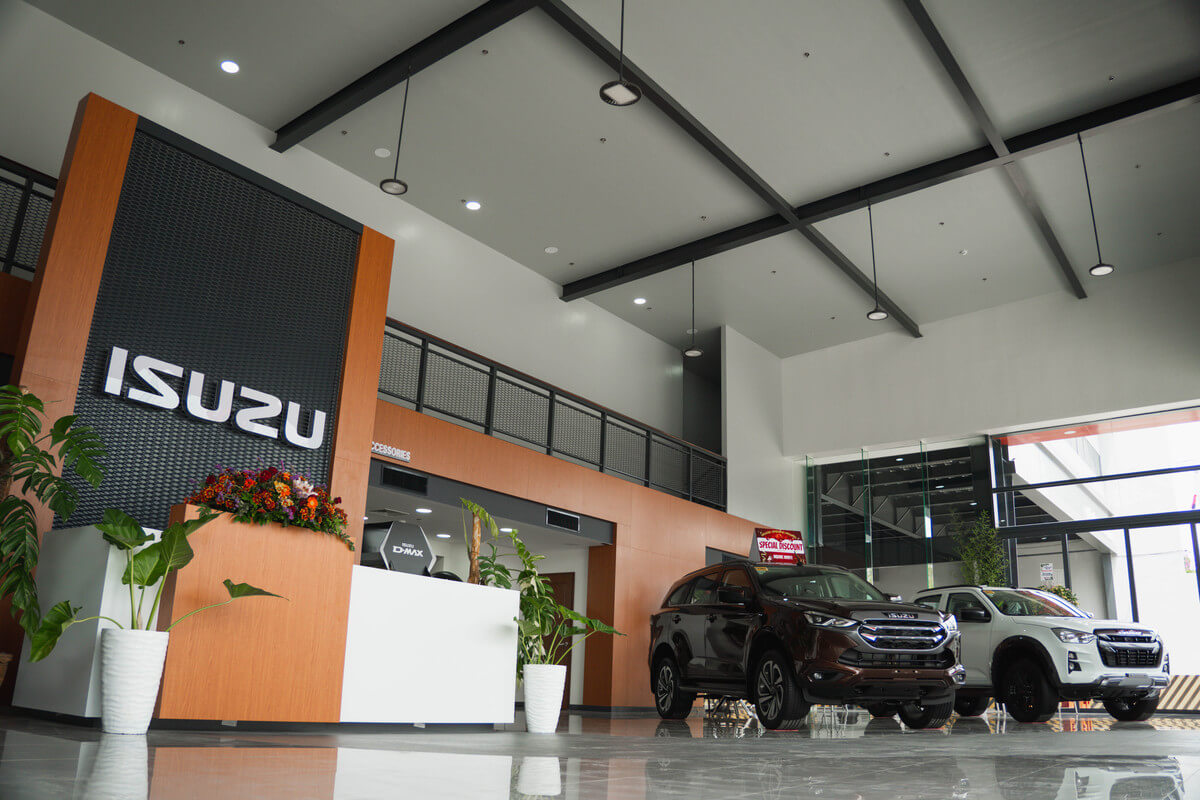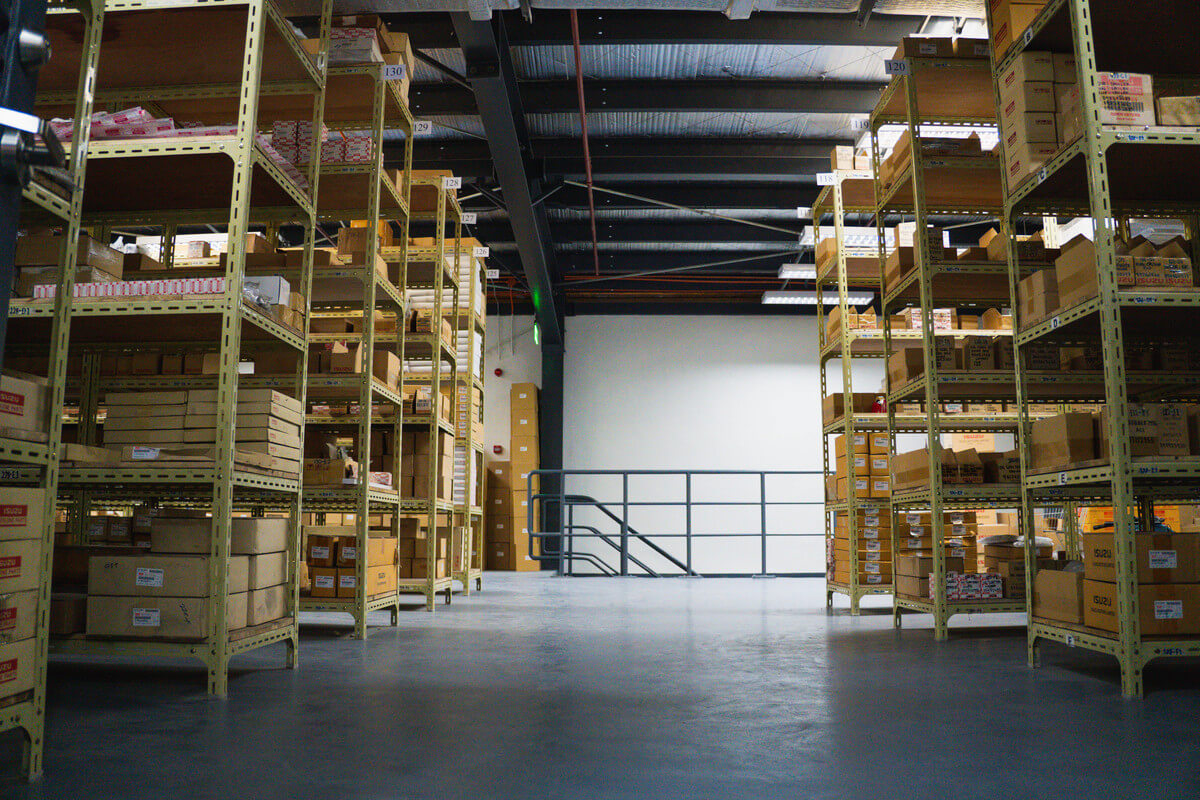 As mentioned by IPC President Noboru Murakami, "With the booming economy of Davao City, it is suitable that we elevate their experience with this new IOS dealership, which not only provides a more conducive atmosphere, but operational efficiency from sales to aftersales, so that ultimately, we can achieve 'Customer Success'."
Apart from upgrading the design of the dealership, Isuzu Davao also expanded the dealership's floor area to 5,100sqm creating more space for the showroom area and service center. The showroom can now exhibit three (3) light-commercial vehicle unit displays and one (1) truck unit display, while the service center now has the capacity for six (6) service bays for trucks and thirty (30) for light-commercial vehicles. To lessen waiting time and to accommodate more service demands, Isuzu Davao also doubled their Body Repair and Paint (BRP) bays from five (5) to ten (10). In addition to the expansion of their dealership area, SMDI also expanded their stockyard by acquiring an additional 4,000sqm stockyard area to ensure units are readily available in Isuzu Davao.
Fueled by their commitment for "quality customer service at all times", Isuzu Davao President Jockson Liu expressed that he is humbled by the opportunity and trust bestowed on him to rebuild SMDI, their family business for seventy-three (73) years, to face the new and more progressive business environment in Davao. With the renovation of their building and the integration of the new Dealer Management Systems in their operations, Isuzu Davao ensures long-term sustainability of their business for many more years to come.
Through his speech, Former Philippine President Rodrigo Duterte who has been one of the loyal customers of SMDI expressed his trust to the Isuzu brand for providing the most durable vehicles and his appreciation to Isuzu Davao for being the oldest dealership in Davao to give the best customer satisfaction to Davaoeños.
As part of their "Road to 50" dealership program which aims to increase the number of Isuzu outlets nationwide, IPC is also improving the current facilities of existing dealerships in order to provide world-class customer experience from all Isuzu dealerships.
Visit Isuzu Philippine's official website at www.isuzuphil.com and follow their Facebook page at www.facebook.com/IsuzuPhilippines. to be the first to know the latest news and updates from the brand.