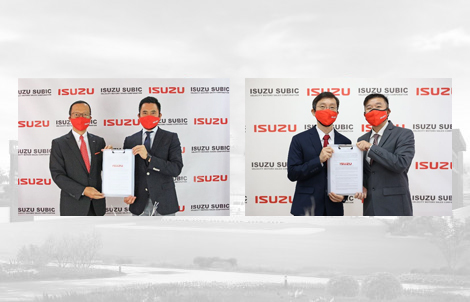 IPC OFFICIALLY WELCOMES VELOCITY MOTOR SALES CORPORATION THROUGH HISTORIC VIRTUAL DEALER AGREEMENT SIGNING FOR ISUZU SUBIC
May 20, 2021 | NEWS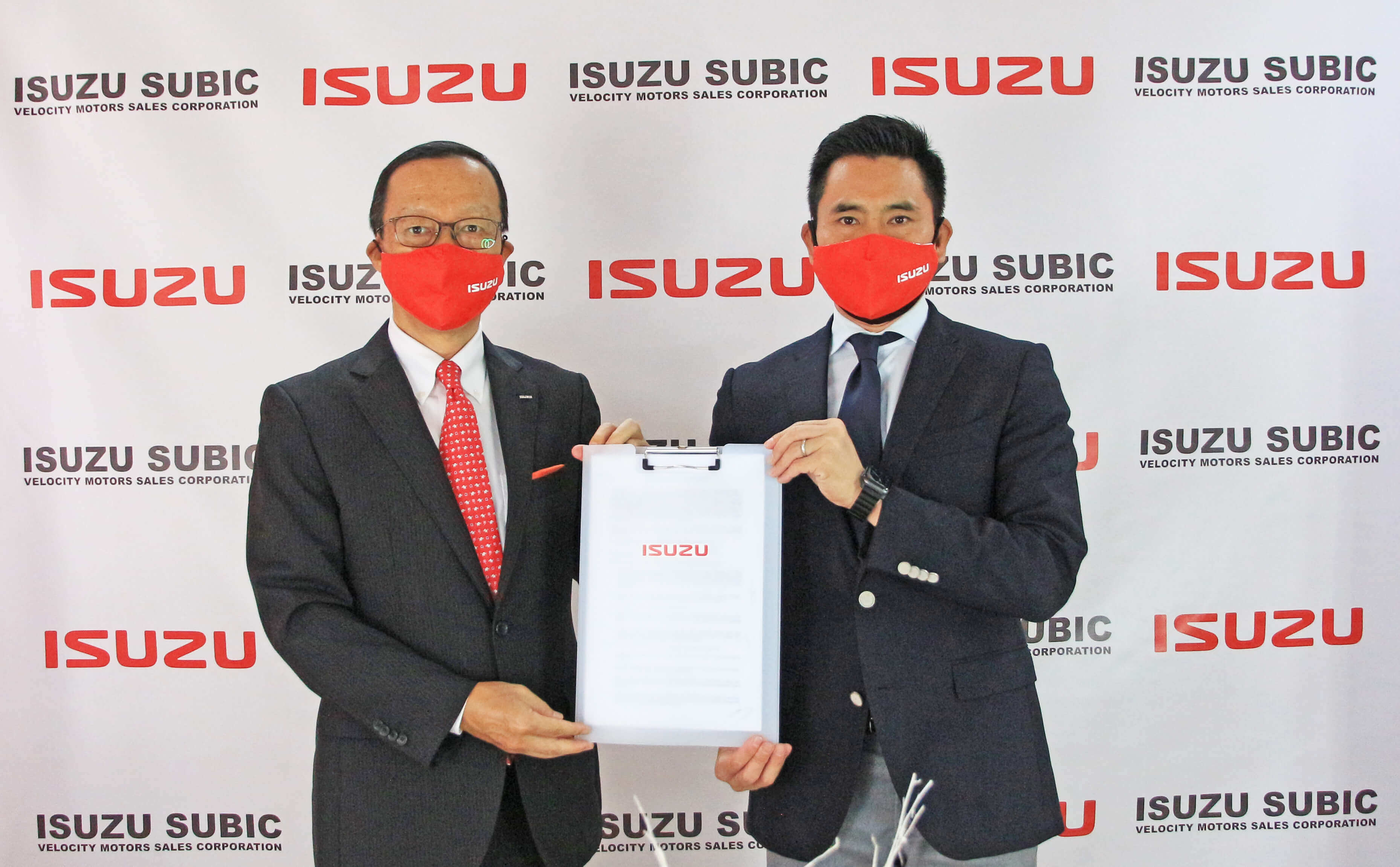 Isuzu Philippines Corporation
< L-R: Mr. Hajime Koso President and Mr. Yasuhiko Oyama, VP Sales >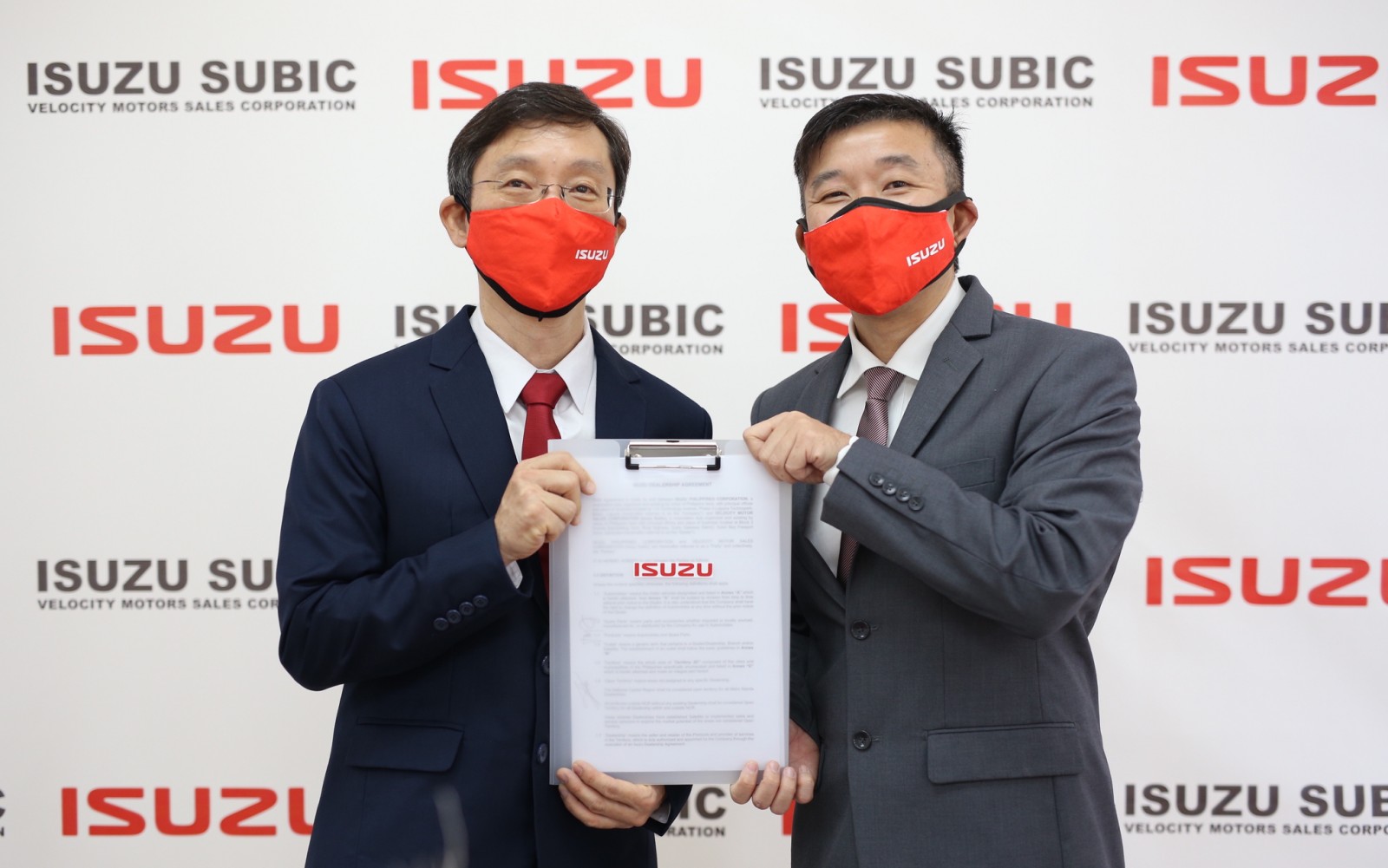 Velocity Motors Sales Corporation
< L-R: Mr. Jeffrey Hao Lin, Director and Mr. Jason Hao, President and Director >
20 May 2021, Manila - Isuzu Philippines Corporation (IPC), today, led by its President, Mr. Hajime Koso, formally solidified its partnership with Isuzu Subic under Velocity Motors Sales Corporation. In view of the ongoing pandemic, both have mutually agreed to hold the contract signing ceremony virtually making it a first in the organization's history.
"IPC officially welcomes Velocity Motors Sales Corporation to our growing network. As you may all know, we are on our "road to 50 dealerships" and today seals our 47th outlet nationwide. We have been wanting to further establish our presence in Zambales so thank you to Velocity Motors for partnering with us in capturing the market and being part of our expansion project. We are committed to continuously provide the best products and services in our new home in Subic, Koso says.

The aforementioned group, represented by Mr. Jason Hao, President and Director and Mr. Jeffrey Hao Lin, Director, is highly recognized for their expertise and achievements when it comes to trucks and bodybuilding in the northern coast of Central Luzon. "Isuzu is without a doubt the undisputed number one brand for trucks and equally successful in the SUV and Pickup segments. At Velocity Motors, we choose to invest only in the best and IPC is such in its circle of competence," according to Hao. "Headed by Mr. Koso, we are confident that IPC will always choose the best balance of products and systems of operations for its clients, shareholders, and us dealers ensuring success for years to come."

Isuzu Subic's 3,799-sqm dealership will follow the Isuzu Outlet Standard (IOS) and include a display showroom, a customer mezzanine and parts warehouse. Although the main area already holds a 1,380-sqm service workshop that caters to both commercial and light commercial vehicles, there will also be a dedicated 1,518-sqm off-site space with a preparation bay and paint booth for body repairs in an effort to accommodate more vehicles, especially trucks, that require heavy-duty maintenance.
IPC was recently recognized by Isuzu Motors Limited in Japan for earning Triple Stars in the 2020 Aftersales Awards. Only four other distributors and dealers in the six regions around the globe was awarded the top rating. The company strives to sustain this feat in the coming years and Isuzu Subic's extended facility and increased capacity is just one of several action plans being taken to provide more access to the brand's highest quality of aftersales servicing and parts fulfillment in the country.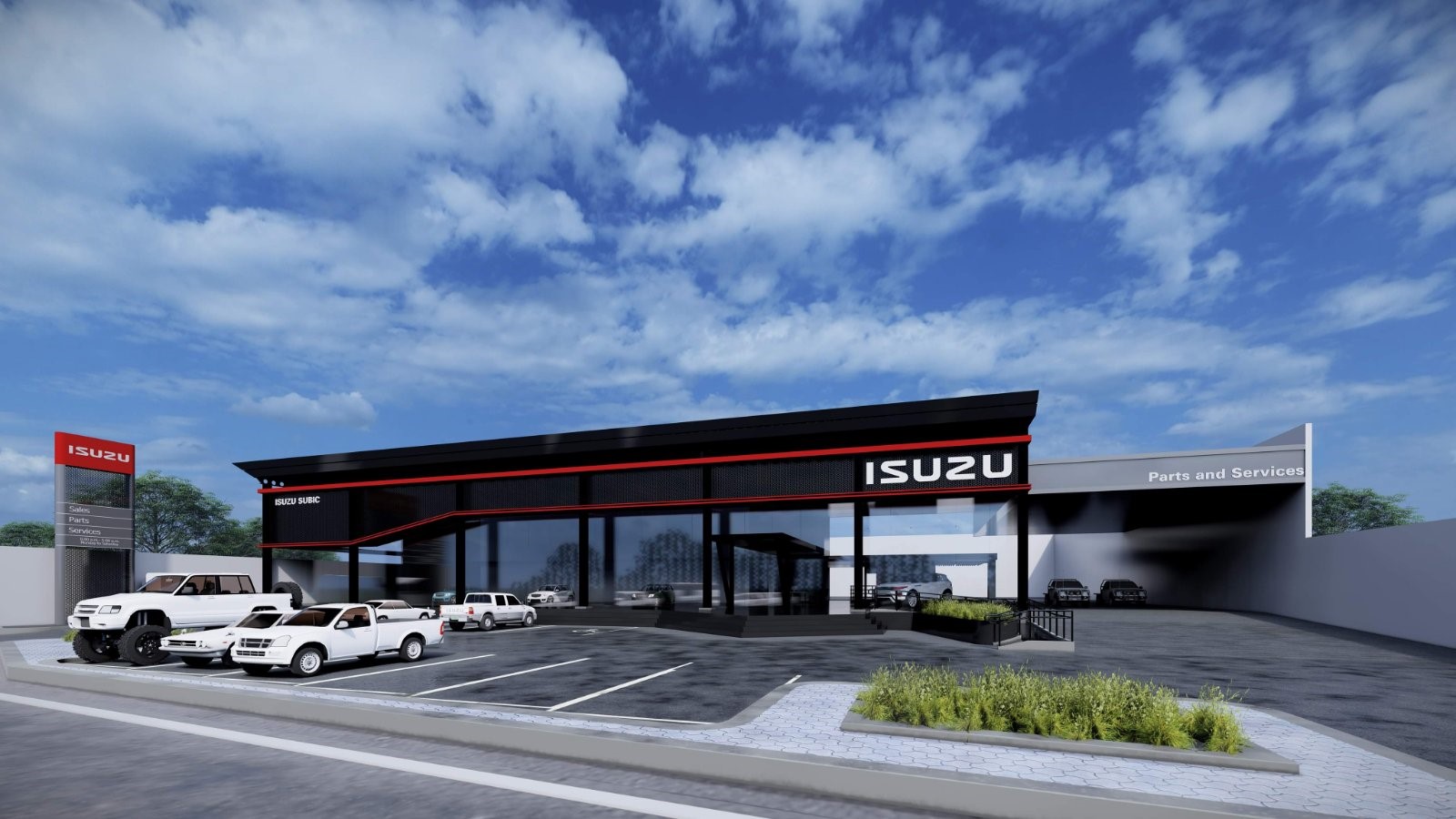 Rising soon at Block 3 Rizal Highway, Subic Gateway District, Subic Bay Freeport Zone, Zambales
"Subic is primed to become the most competitive international services and logistic center in Southeast Asia, continuously leading to be one of the country's major economic engines receiving numerous investment projects. Despite some unrealized revenue targets as a result of the pandemic, the city remains thriving especially its trading and shipment industries. Isuzu Subic is our response to the
growing transportation requirements in Zambales most especially for trucks as IPC begun expansion so as to contribute to our customers' success", Koso added.
In parallel, Hao says, "Velocity Motors will persevere and see to it that we will uphold Isuzu's commitment to Filipinos here in Subic. Being in business for over 40 years, we have been witnesses to the cycles of industry and commerce in the region being in constant evolution, more so now in transition to the 'new normal'. But we are in this for the long haul and believe that winners are tested and built through time."
Stay connected and be in the know of the latest from IPC by visiting our website and following our official Facebook page.