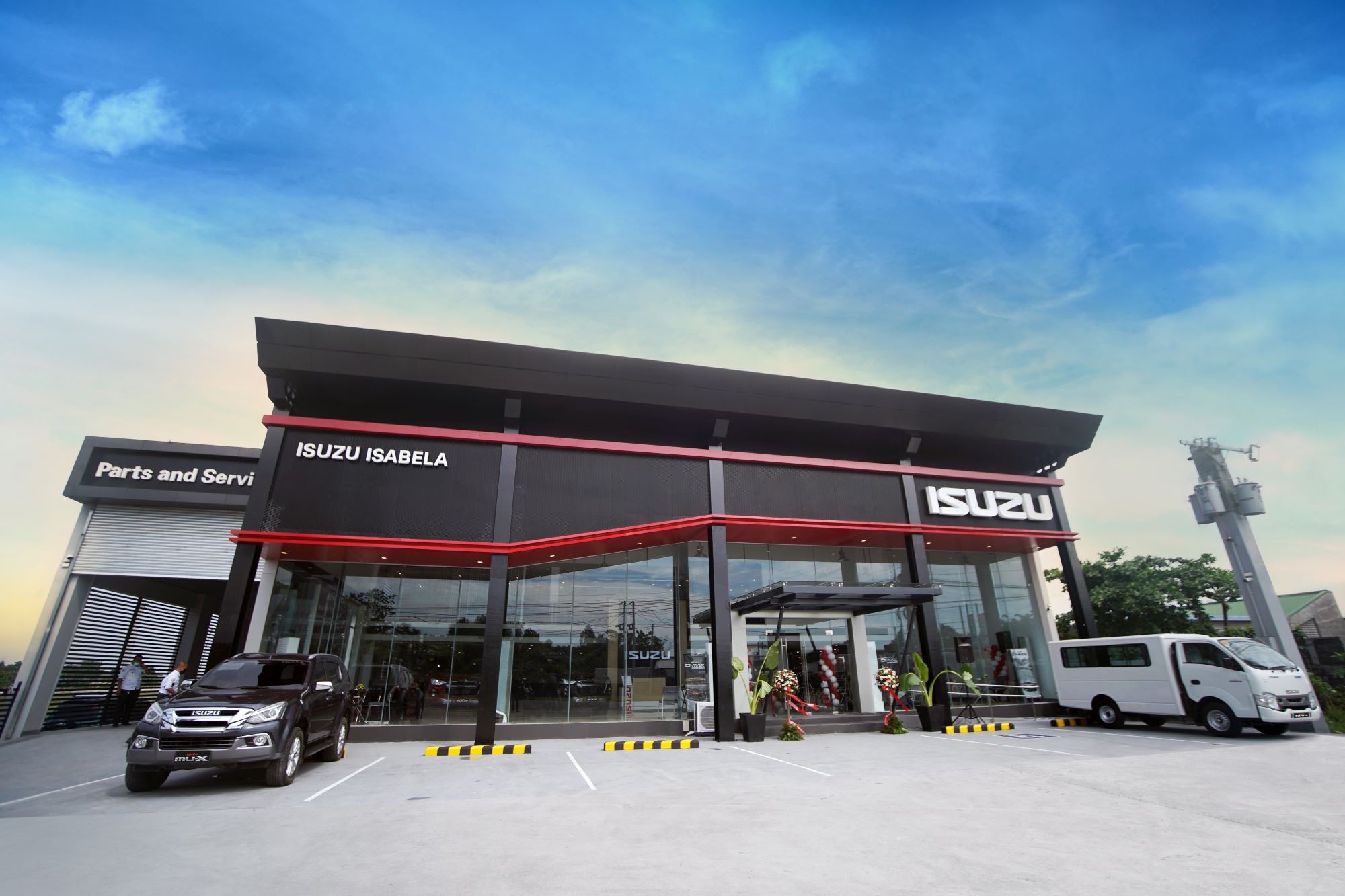 IPC CELEBRATES THE REOPENING OF ISUZU ISABELA WITH NEW IOS DESIGN
Aug 19, 2021 | NEWS
Held last August 13 in commemoration of BMD Motors' 44th Anniversary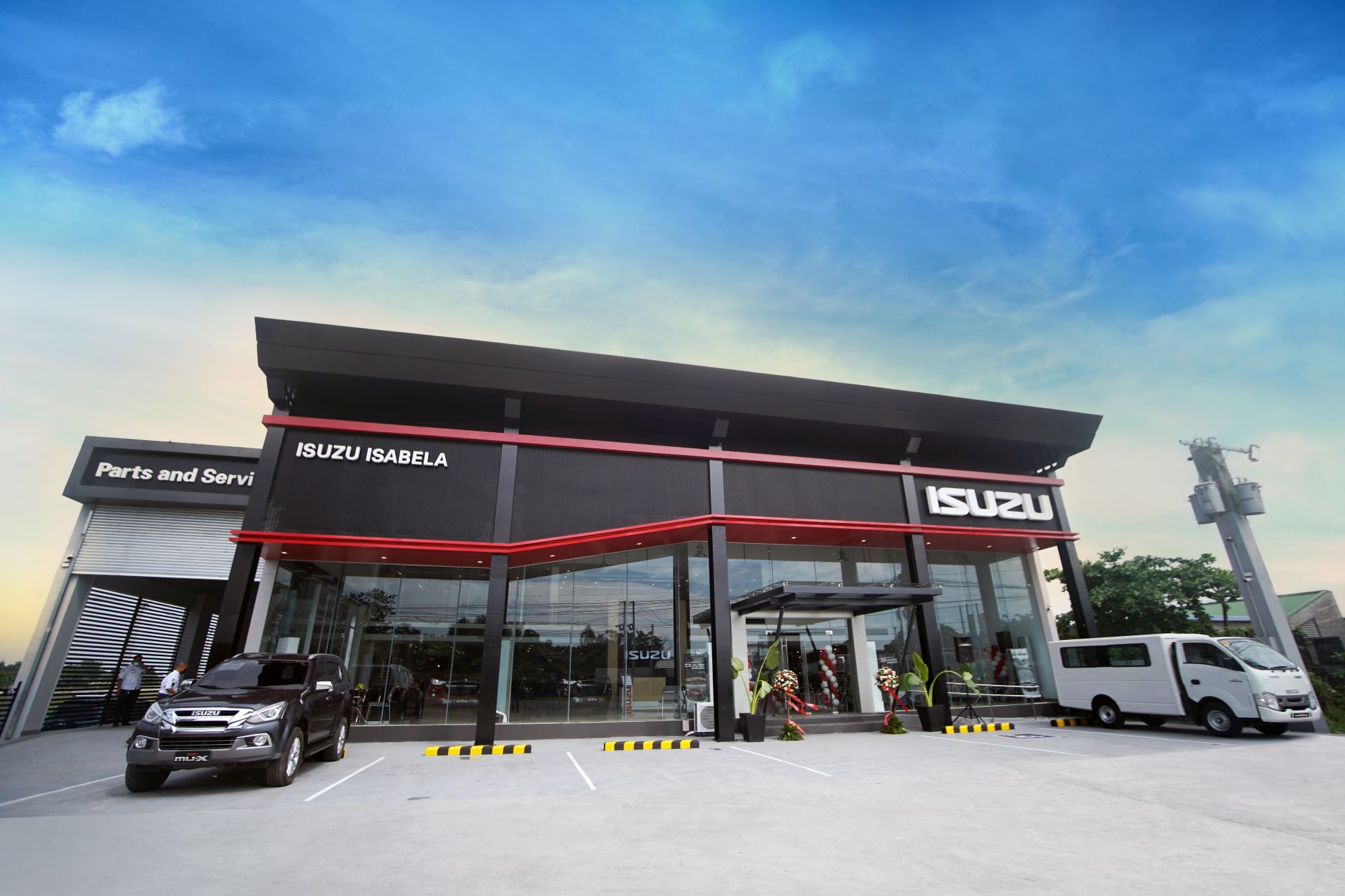 Isuzu Isabela located at 349 Maharlika Highway, San Fermin, Cauayan
Isuzu Philippines Corporation (IPC), with and through B.M. Domingo Motor Sales, Inc. (BMD), celebrates the reopening of Isuzu Isabela last August 13, 2021, as Isuzu's latest dealership adopting the Isuzu Outlet Standard (IOS). The reinauguration was held to also commemorate BMD's 44th anniversary as a franchised dealer of Isuzu trucks and vehicles. Over the years, the said group has earned a reputation as one of the brand's most trusted partners and helped extensively expand its reach in the Cagayan Region and Central Luzon in the provinces of Nueva Ecija, Bulacan and Tarlac.
Aside from having customer satisfaction at the heart of its operations, openness to modernization and adaptability drives BMD's longevity. These were evident during the establishment of Isuzu Iguig in Cagayan wherein the facility and work force were uprooted from Tuguegarao but still managed to become the first in the country to showcase the IOS design in October 2019. Isuzu Iguig since then has lived up to being a responsible partner to its community by giving aid in COVID-19 relief operations and to date, joined by the just remodeled Isuzu Isabela, is in support of the brand's transition to a more customer-centric philosophy.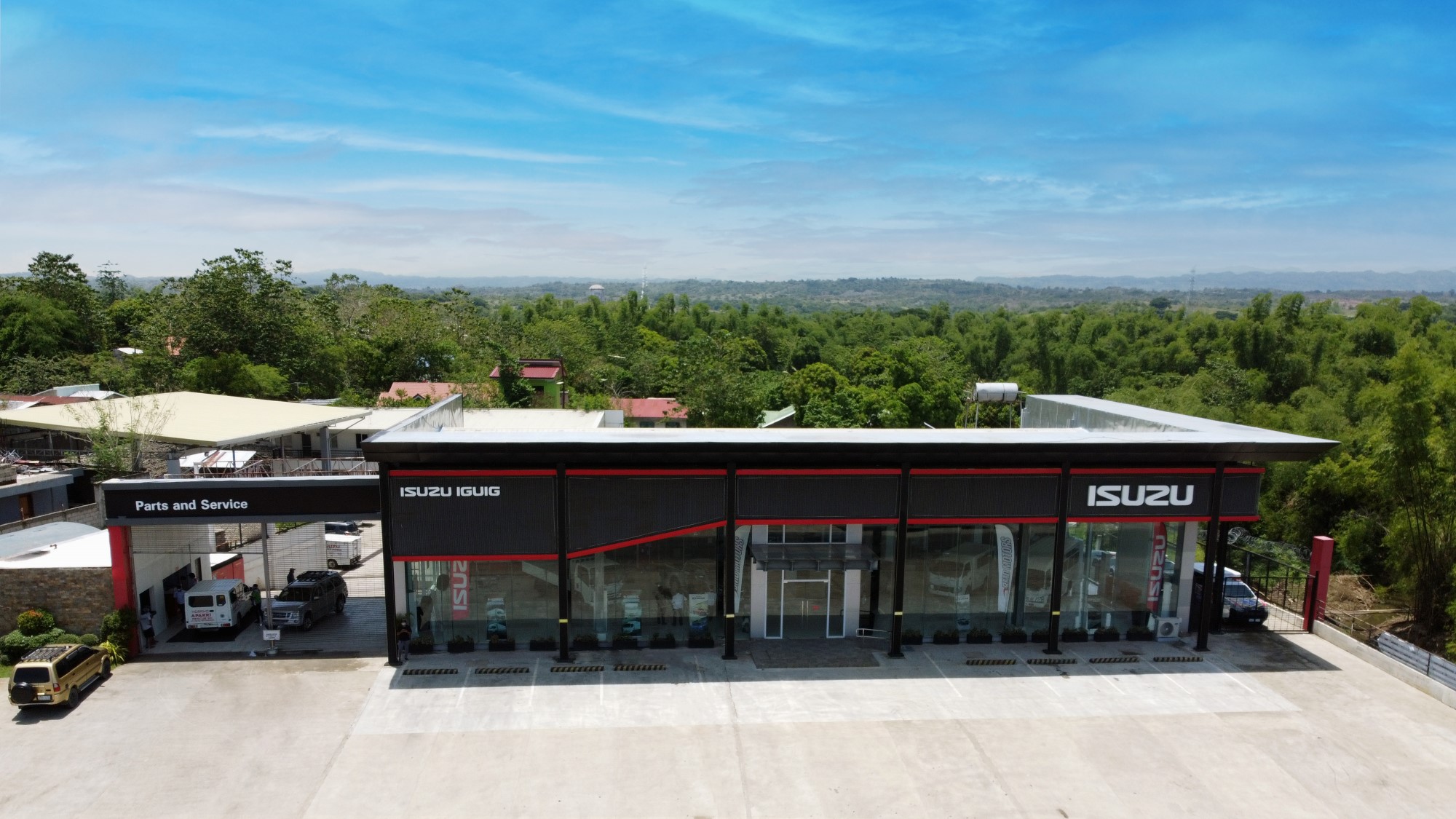 Isuzu Iguig can be found at the National Highway of Barangay Sta.Teresa
"We at BMD Motor Sales, together with Isuzu Philippines, recognize the important role of showrooms in helping customers decide on possibly one of their biggest purchases in life. We must adapt to the changing times - new technology, new competition, new ways of doing business. That is why we make investments on current innovations that will better cater to the in-store needs of our clients as well as improve the work experience of our employees for years to come." says Ms. Maria Rizalina who is Isuzu Isabela's Branch Manager. "Equally important to sales is after sales which is an intrinsic element in the industry. Therefore, expect our service reception, parts counters and workshops will also soon be completed."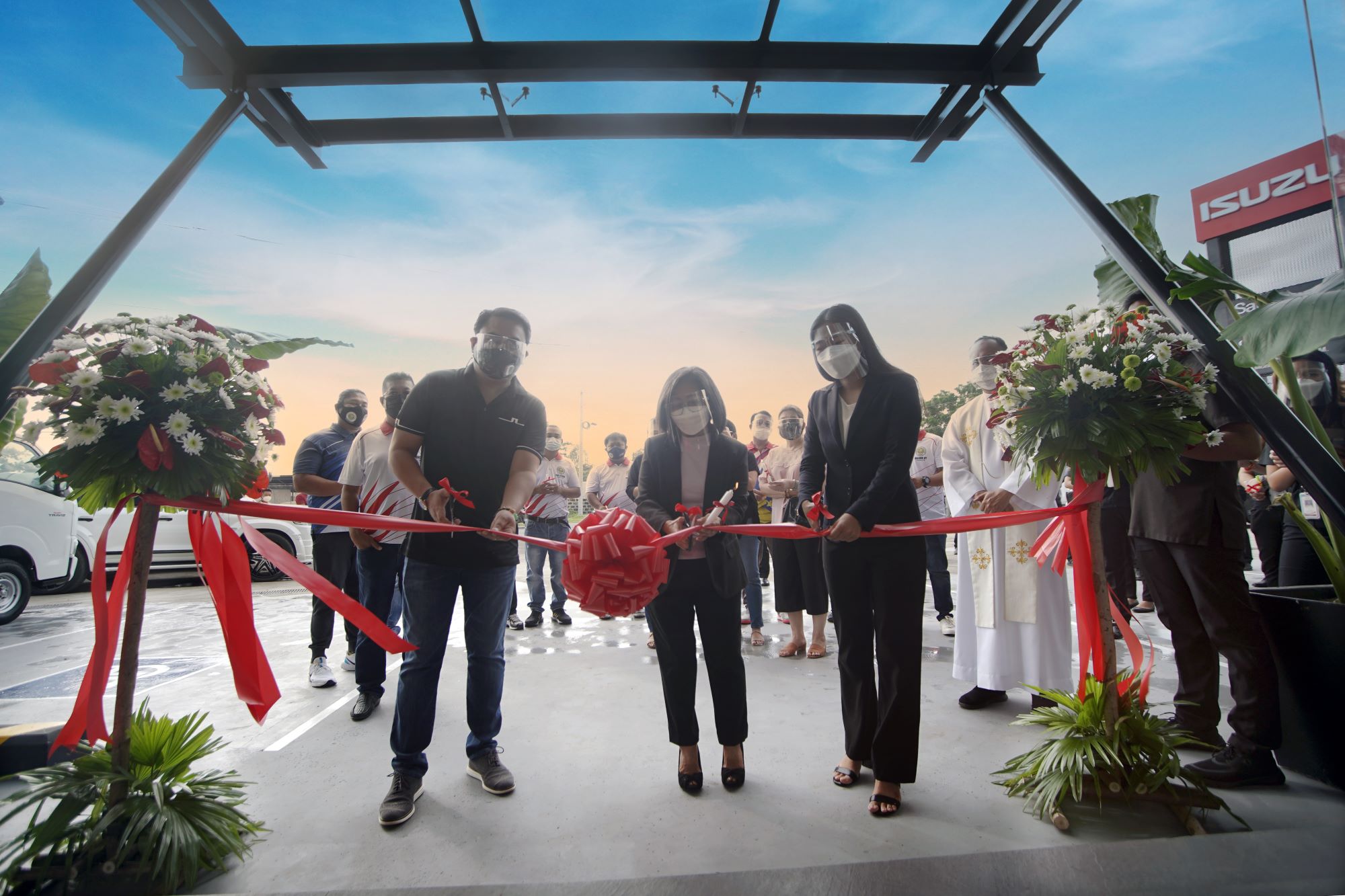 L-R: Hon. Bernard Faustino M. Dy, Mayor of Cauayan; Ms. Maria Rizalina D. Mijares, Branch Manager of Isuzu Isabela and Ms. Marie Antonnette D Mijares, Assistant Branch Manager of Isuzu Isabela
Isuzu Isabela's new IOS Showroom and Service Center has a total floor area of 2,854-sqm which also houses a mezzanine and a 2-floor Parts Warehouse. On display are 1 commercial vehicle (CV) and 3 light commercial vehicles (LCV) while the workshop can accommodate up to 12 LCV units. A separate Truck Center, with a total floor area of 1,745-sqm, could also be found as an extension of the main lot which has another showroom with 2 CVs and additional service bays for 4 LCVs and 4 CVs.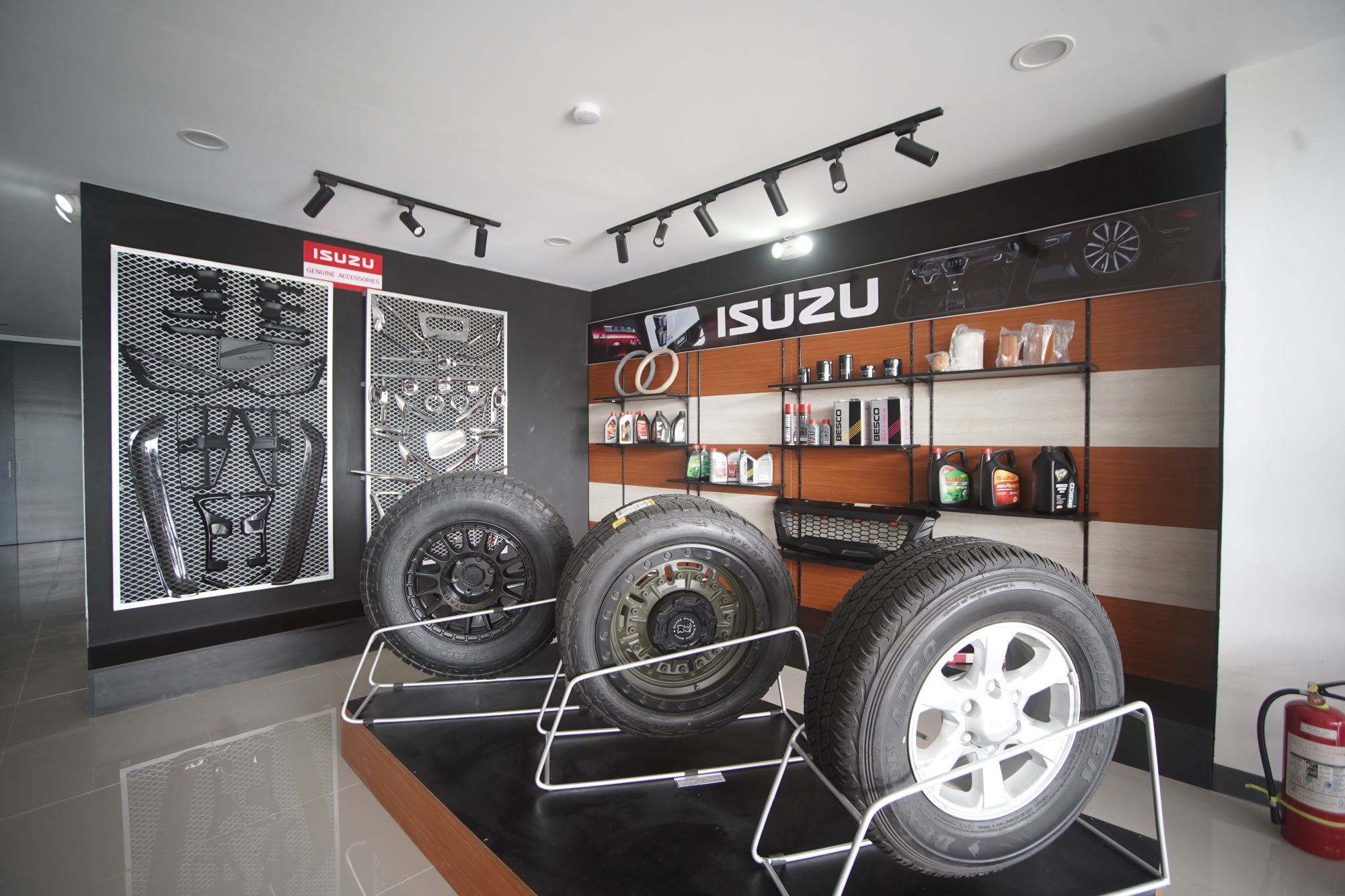 Isuzu Isabela's Vehicle Showroom and Genuine Parts and Accessories Display
Though not in attendance because of community quarantine restrictions in the National Capital Region, IPC President Hajime Koso sent his virtual greetings and said "We are very proud of the BMD Group for continuing to capture the Cagayan Region market by providing not just good sales but excellent aftersales service that keeps our clients satisfied and loyal to the brand. IPC is confident that this new IOS design concept will bring not just more sales but more importantly elevate our clients' experience resulting to utmost Customer Success."
Find out about more news through the official Isuzu Philippines website and latest announcements and promos via Facebook.