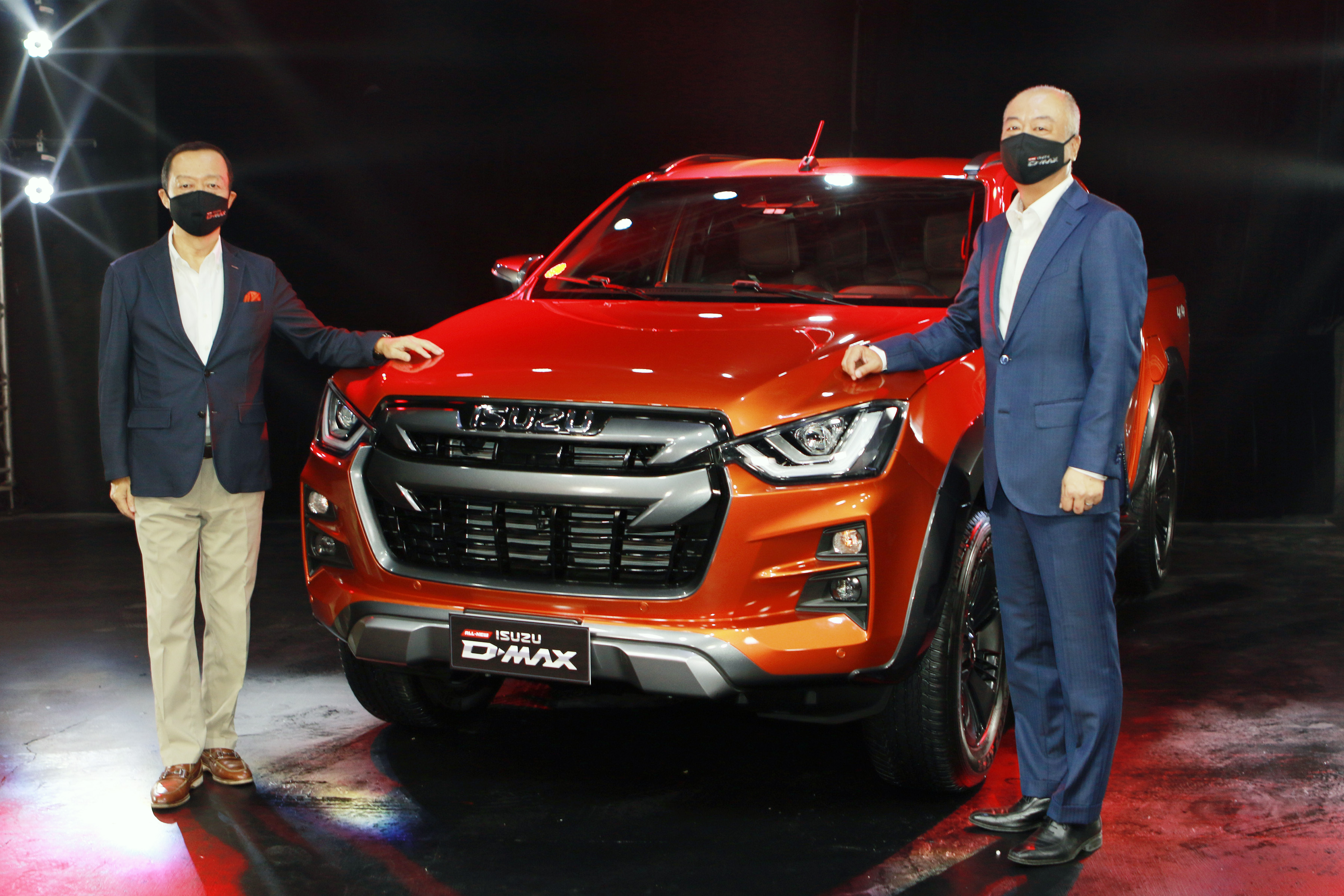 All-New Isuzu D-MAX to take driving experience 'INTO NEW HEIGHTS'
Mar 05, 2021 | NEWS
On March 4, the All-New Isuzu D-MAX made its much awaited debut to the Philippine market via a digital launch posted on the official Facebook and YouTube pages of the Japanese truck maker, Isuzu Philippines Corporation.
Carrying with it 6 years of research and 4 million kilometers of testing, the All-New Isuzu D-MAX is the most innovative and feature-laden iteration of the iconic pick-up truck, that has long set its reputation for its outstanding durability and reliability.
Isuzu Philippines Corporation (IPC) President Hajime Koso said, "We are very excited to introduce this model to the Philippine market—a market that has been particularly special for us since there are a lot of scenic routes and challenging terrains all over the country that a pick-up and 4x4 enthusiast would love to traverse, especially on the weekends. Because of that, we've made sure that the All-New D-MAX will have a wide range of choices to cater to every consumer's needs."
The All-New Isuzu D-MAX, is well received in the international scene specially in Thailand and has been redesigned to keep in harmonious step with the modern-day Filipino's ever-changing needs, and is more than capable of meeting the unpredictable daily demands of both work and lifestyle, while still achieving that remarkable balance between toughness and style.
DESIGNED 'BEYOND THE PICK-UP TRUCK'
Built from the ground up, the All-New Isuzu D-MAX breaks the barrier between trucks and passenger cars, the sea of change is brought about by its BOLD, EMOTIONAL and SMART design concept. The exterior styling utilize the bold but emotional concept, giving the new D-MAX a powerful and robust appearance. At the same time, the movement of lines now reflects the uniqueness of D-MAX's sporty and futuristic design.
The D-MAX's interior cabin, on the other hand, is designed with Isuzu's bold but smart concept which emphasizes on the sharp horizontal layers design theme, wherein most of the features has been redesigned under Isuzu's universal design concept to minimize vibration, reduce cabin noise – ultimately giving (the) driver and passenger a more comfortable drive.
EXCEPTIONAL POWER
Under the hood, the All-New Isuzu D-MAX is now powered by the new 4JJ3-TCX which uses a highly advance Isuzu common rail system that can deliver responsive power and top performance capable of producing 190 PS of power and 450 Nm of torque.
Whereas the RZ4E-TC engine also boasts an improved engine performance, that promises faster acceleration and better overtaking performance that can produce 150PS of maximum power and 350 newton meters of torque
OUTSTANDING PERFORMANCE
Where the road ends, the All-New Isuzu D-MAX truly excels. Design and engineering innovations—such as the one-piece aluminum tail shaft, 800mm water wading depth capability, newly designed steering wheel with tilt and telescopic adjustment, redesigned gear lever for better gear selection and control (for both MT and AT), Terrain Command Select Dial, and electronic differential lock—ensures that the D-MAX can overcome virtually all types of terrain.
Despite possessing new levels of comfort and convenience, this pickup can withstand the harshest conditions, thanks to its engineering innovations such as the new front suspension geometry, chassis design featuring larger side rails and 8 cross member for torsional rigidity, new rear leaf spring design, ultra-high tensile steel reinforced cabin structure, and a semi mid-ship engine design.
INNOVATION
The All-New Isuzu D-MAX has been redesigned to keep its driver and passenger entertained. Its new 10.1 Infotainment system has Bluetooth connectivity, Apple CarPlay, Android Auto and voice control. Comes with full touch screen display its features an improved navigation system, all paired with a dynamic surround sound system that will make any journey a breeze.
The new D-MAX also comes with a welcome light system which automatically illuminates the cabin room when the driver is approaching the vehicle. Along with this, the D-MAX also has a new auto lock system, follow me home light function, new turn indicator function and a remote start engine functionality.
TOP OF THE NOTCH SAFETY FEATURES
No matter how rough and tough the going gets, the All-New Isuzu D-MAX keeps all its occupants protected, with its wide array of active safety features, which include the anti-lock braking system (ABS), electronic brakeforce distribution (EBD) with brake assist (BA), electronic stability control (ESC) with traction control system (TCS), hill start assist (HSA) and hill descent control (HDC), and the brake override system (BOS).
Safety goes a notch higher with the D-MAX 3.0 LS-E variant, with its new Advanced Driver Assist System (ADAS) that employs state-of-the-art sensors and a first in its class SMART DUO CAM that enables the D-MAX to constantly monitor the surrounding environment, thus offering the driver the following active and passive safety features: Forward collision warning (FCW); Autonomous emergency brake (AEB); Turn Assist; Pedal Mis-application mitigation; Adaptive cruise control (ACC); manual speed limiter (MSL); lane departure warning (LDW); blind spot monitoring (BSM); rear cross traffic alert (RCTA); parking aid, and multi-collision brake (MCB). On top these, the new D-MAX comes with 7 S.R.S Airbags and has been given a 5-star safety rating by the ASEAN New Car Assessment Program (NCAP).
PRICING AND VARIANT
The All-New Isuzu D-MAX caters to a vast spectrum of pick-up buyers that are available in different cabin types and drivetrains.
As a special treat to pick-up lovers nationwide, Isuzu Philippines announces its special introductory price as follows; D-MAX RZ4E 4X2 Single Cab MT P857,000; D-MAX RZ4E 4X2 LT MT P987,000; D-MAX 3.0L 4X4 LT MT P1,288,000; D-MAX RZ4E 4X2 LS MT P1,219,000; D-MAX RZ4E 4X2 LS AT P1,309,000; D-MAX 3.0L 4X2 LS MT P1,320,000; D-MAX 3.0L 4X2 LS-A AT P1,390,000; D-MAX 3.0L 4X4 LS MT P1,630,000 and the D-MAX 3.0L 4x4 LS-E AT P 1,825,000.
In addition to this, first 200 customers who will reserve and purchase the All-New D-MAX in any dealership will receive a special-edition Isuzu D-MAX Miniature. Plus, 50 Limited Edition D-MAX G-Shock watches will be raffled off to all qualified D-MAX customers nationwide.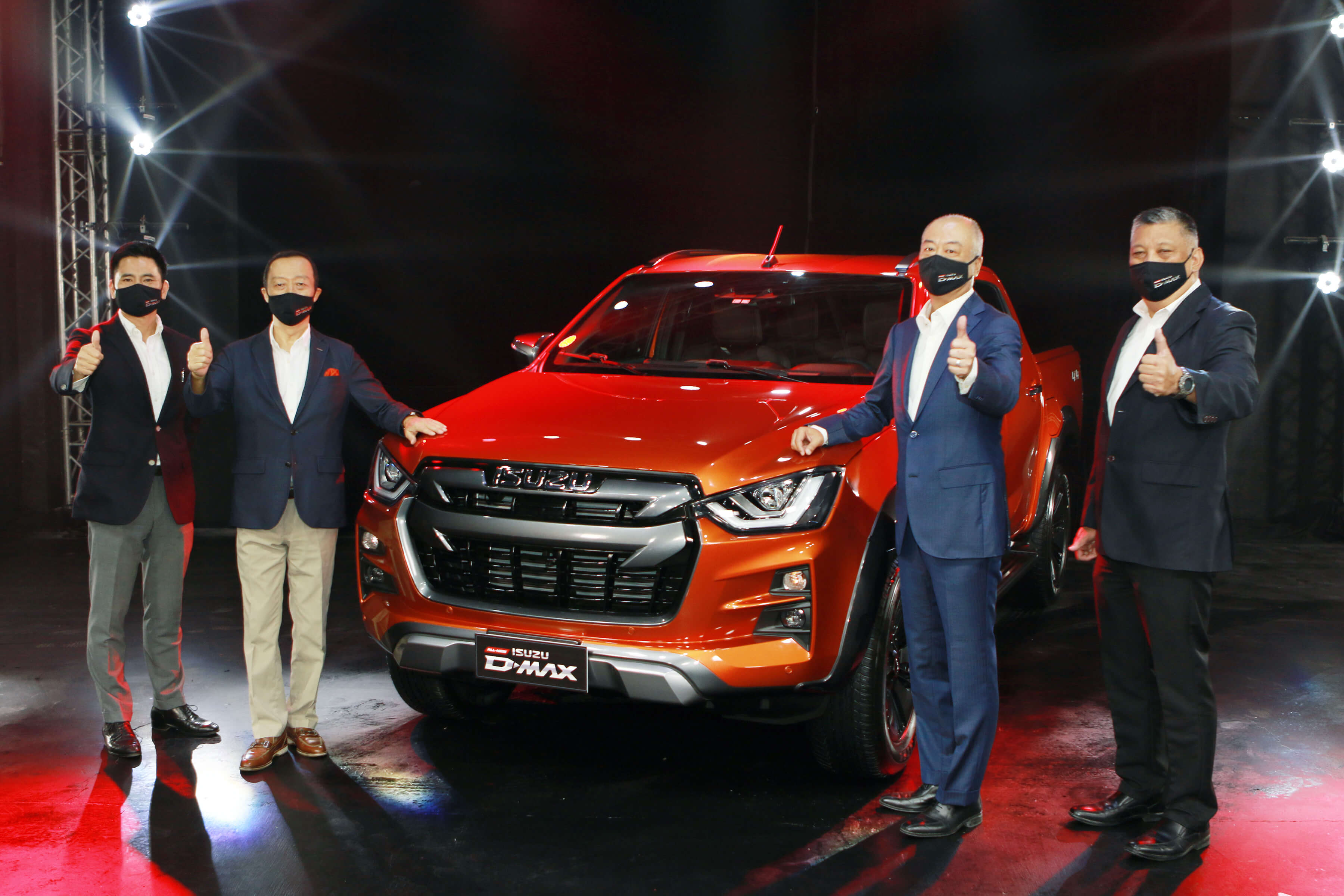 For more information about the All-New Isuzu D-MAX, log on to www.isuzuphil.com, or get in touch with your nearest Isuzu dealership.