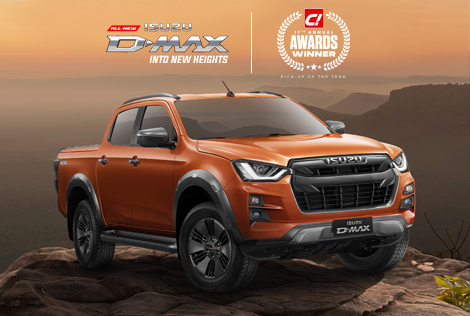 All New Isuzu D-MAX awarded Best-in-Class Pickup Truck in the 17th Annual C! Awards
Nov 08, 2021 | NEWS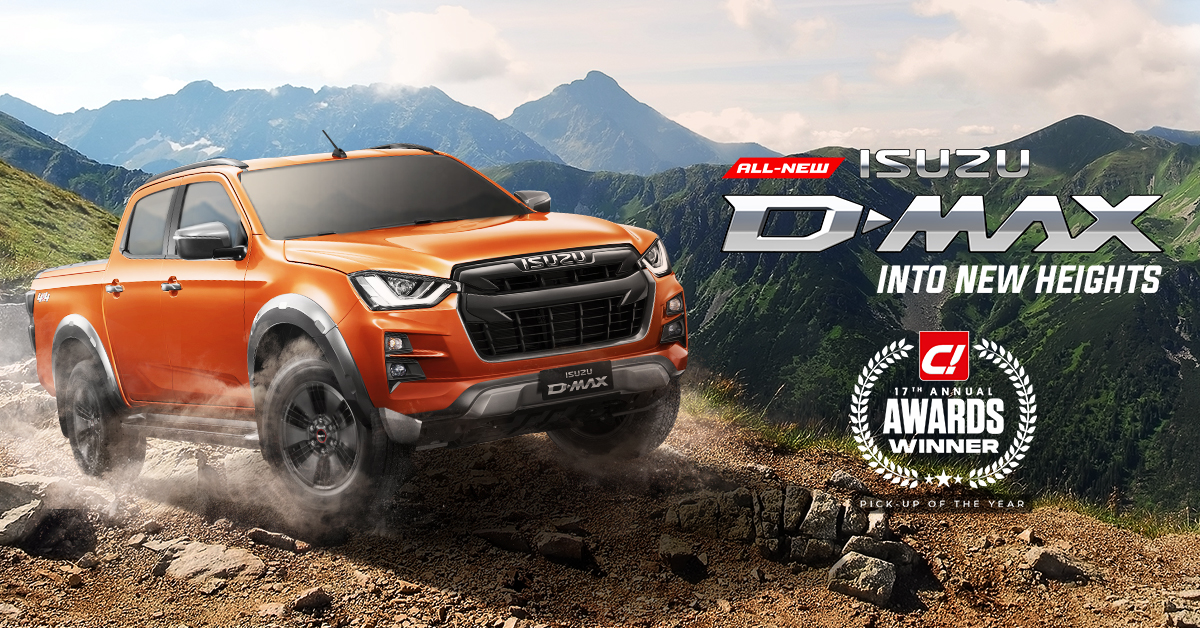 The All-New Isuzu D-MAX was named Best-in-Class Pickup Truck in C! Magazine's 17th Annual C! Awards. The winner was officially announced by the magazine in November via press release. C! Magazine is the country's oldest premium automotive magazine. Their annual C! Awards is among the most respected in the industry, having established its reputation on its strict comprehensive review and actual tests. The jury is composed of the magazine's editorial staff who are required to experience driving all the vehicles being judged before passing judgement. "We're very strict. Even if you're part of the team, if you don't have experience, in that particular genre, you can't vote," said Kevin Limjoco, President / Founding Editor / Editorial Director of C! Magazine.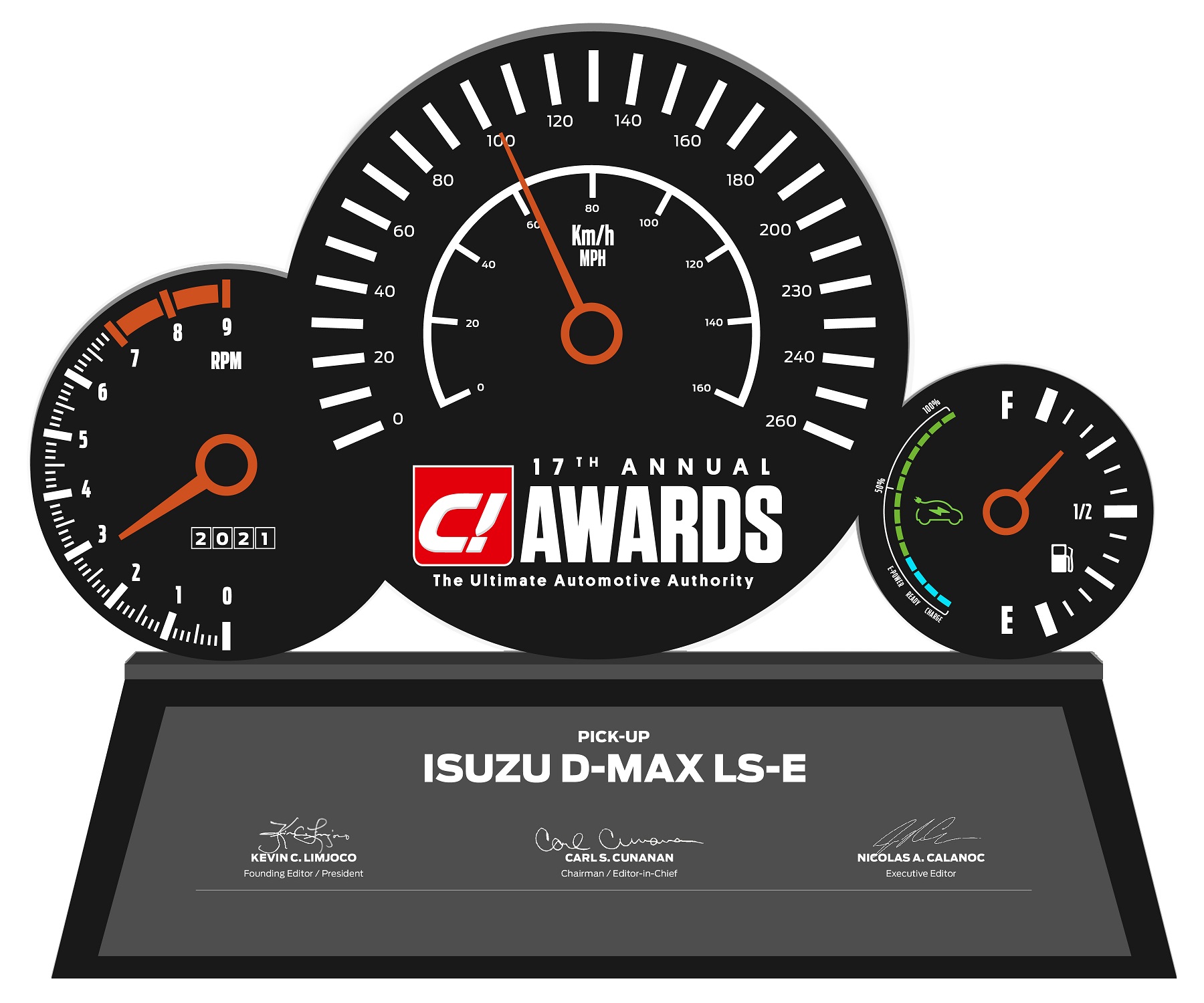 Judging entails exhaustive deliberation, considering every aspect and feature of each vehicle such as overall dynamic performance, instrumented performance testing, aesthetics/design, packaging/standard equipment, comforts/luxuries, safety, efficiency, audio/infotainment quality, length of factory warranties, extent of supported aftersales maintenance, pride-of-ownership, value-for-money, resale values and more.
Hailed the runaway winner, the All-New Isuzu D-MAX stands out with its network of safety features that operate automatically and independently. Its new Advanced Driver Assist System or ADAS comes with a first in its class SMART DUO CAM, which constantly maps the surrounding area to measure distance of every obstacle on the road. Since it uses a dual camera set-up, it can detect 3D objects just like how human eyes recognizes depth of field.
Because of this, the D-MAX now has multiple active safety features like pre-crash safety, speed assist, lane support and headlamp control. ADAS also offers an 8-eye Parking Aid with reverse camera, blind spot monitoring and rear cross traffic alert.
With these remarkable improvements, the All-New D-MAX received a perfect 5-star rating from an international testing body, ASEAN New Car Assessment Program (NCAP).
Designed to ultimately provide with better driving experience, the All-New Isuzu D-MAX promises DURABILITY, POWER, PERFORMANCE, INNOVATION and SAFETY FEATURES that can bring INTO NEW HEIGHTS.
Kevin Limjoco, who is also the head juror, shared how the jury was impressed by the D-MAX during an interview, "On its own, not only is the D-MAX at its very best, the D-MAX has never been as good as it is, until this model. It's spectacular. Now when you compare it to its competition, that's where it really started to present all its benefits – that it is the most comfortable, the interior, similar to whatever is in the mu-X, it has the most sophisticated, the most elegant interior. All the little adjustments to the suspension, the increase of the brakes, all the different performance upgrades were very significant. It's a balance of all these things all put together." Limjoco went on to praise D-MAX for not just being a looker, but also for performing extremely well. "There are vehicles in the market that look great but don't perform well. With the D-MAX, it does it all. It actually is. You know that it has the Isuzu reliability, you know that it has the strength, all the users are looking for. The D-MAX on road is quicker. If you look carefully at the acceleration run and speed, on road performance of the D-MAX, is actually superior. Its quicker, it handles better. When you put all the reasons together, it was a slam-dunk for the D-MAX," said Limjoco.
In an official statement, Isuzu Philippines Corporation President, Hajime Koso states, "Thank you to C! Magazine and to all the judges. IPC is honored to receive this award and we share this honor with our dealers and with our valued customers. The D-MAX is a symbol of our vision for sustainable development as it has undergone continuous innovations to help protect and save the environment for future generations, without compromising its looks, comfort and performance. We stay true to our commitment, "Your responsible partner." That is why at IPC we strive to be the vital engine for Philippine society on the road to progress and towards a sustainable automotive chain."
See the detailed features and offers on the All-New Isuzu D-MAX and Isuzu's complete product line up and services at the Isuzu Philippines' website. Follow the brand's Facebook page as well for latest developments and information.