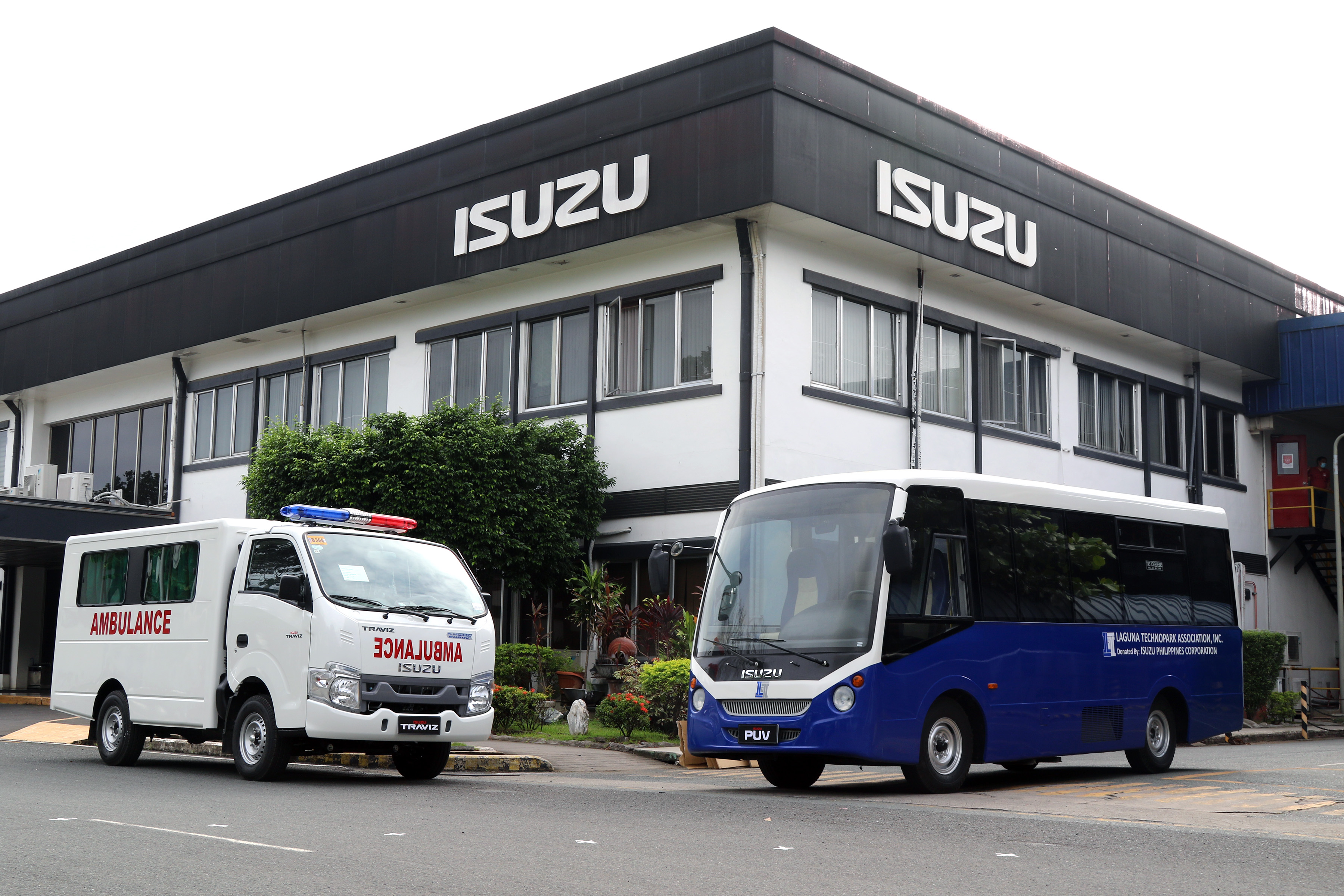 Isuzu PH turns over Traviz Ambulance and PUV to Laguna Technopark Association
Jan 25, 2021 | NEWS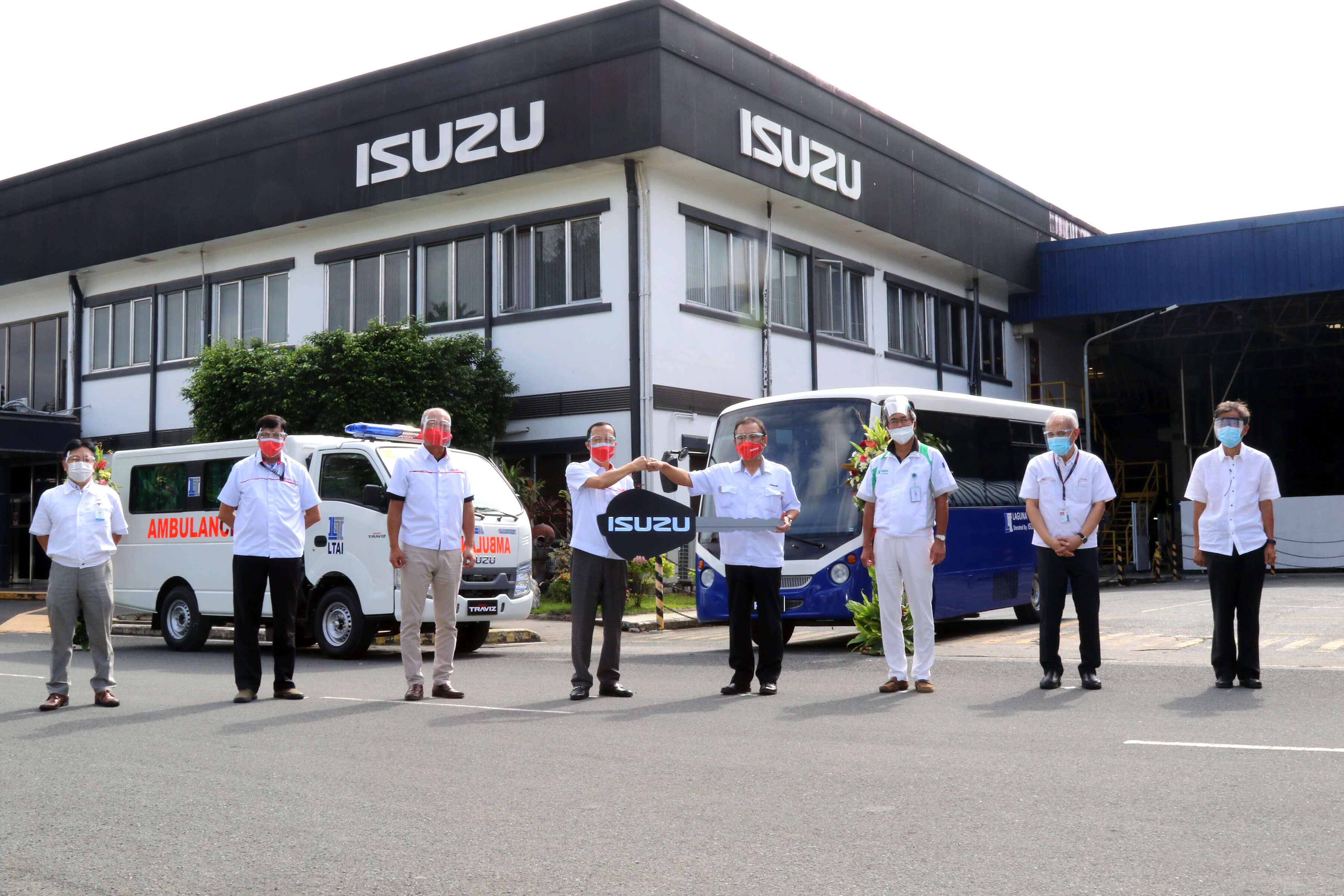 Isuzu Philippines Corporation (IPC), whose unwavering commitment to being "Your Responsible Partner" has been felt by countless Filipino motorists and their families even to the farthest points in the country, set its sights closer to home this time.
In a simple ceremony on January 15, led by IPC President, Hajime Koso and LTAI Vice Chairman Mr. Masatoshi Sasaki, IPC turned over to the Laguna Technopark Association Incorporated (LTAI) an Isuzu Traviz lightweight truck fitted with a customized ambulance body, which the later purchased to add to its emergency operations inside the park.
On the same day, IPC showed it continuous support to LTAI by donating one unit of Isuzu PUV, to help augment the associations daily operations shuttling its park employees and tenants.
In his speech, Koso lauded LTAI for its deep and genuine concern for its people, especially in the midst of a raging pandemic. "Times like these are indeed difficult as the crisis stretches on. That is why we need companies like LTAI that are willing to go above and beyond mere business by putting their employees and tenants first. IPC has vowed to provide support to such an organization with a heart for making other people's welfare a priority."
Koso added that with these two additional units, the association would further enhance the level of service for its stakeholders. "IPC is delighted to help LTAI transport COVID-19 suspected patients to hospitals or any healthcare facilities. We firmly believe that these Isuzu PUV and Isuzu Traviz ambulance—with its renowned durability, comfort, and safety—would support your future operations in terms of providing swift, efficient, and unhampered transportation."
Aside from the Traviz Ambulance unit, LTAI is also set to purchase another Isuzu light commercial vehicle, an Isuzu D-MAX pick-up to be used as a security service unit with in the year.
IPC's main office and manufacturing plant is located inside the Laguna Technopark Inc. (LTI). LTAI was established on October 24, 1991 to further increase harmonized business transactions and communication among the LTI locators by responsibly securing and maintaining the technology park's common areas.